Cannes, what can you say? We could mention the miles of sandy white beaches. We might talk about the high-end retail on offer and we could even put a word in about THAT film festival. Whatever you say about this part of the French Riviera, it's hard to do it justice.
And that's what makes Cannes so special. It's not just the buzz of Cannes Film Festival or the special atmosphere around the Monaco Grand Prix. It simply has it all. And by all I mean the stunning coastal views, enjoyed from some of the world's most luxurious villas.
Jump in your car and take a drive north. As you cruise up the hill to Super Cannes, also known as the Beverly Hills of the Riviera, you start to get an idea of why so many celebrities flock to this part of town. Not only do you have your pick from some of the most fabulous properties on offer, but there's that view over the port of Golfe Juan, stretching across to the Cap d'Antibes.
Exploring Cannes Luxury Villa Rentals
The town is easily divided into several key areas. These are Le Cannes, Super Cannes, La Californie, La Bocca, La Croix des Gardes and Cannes Eden.
Super Cannes
Super Cannes is located high in the the hills, a short drive to La Croisette, (approximately 10-15 minutes depending on the location) and is one of the most exclusive (read expensive) locations in the area. It's also one of the larger enclaves and offers some of the finest views in the French Riviera;
Below, four examples of properties available for rent in Super Cannes:
Villa Alang Alang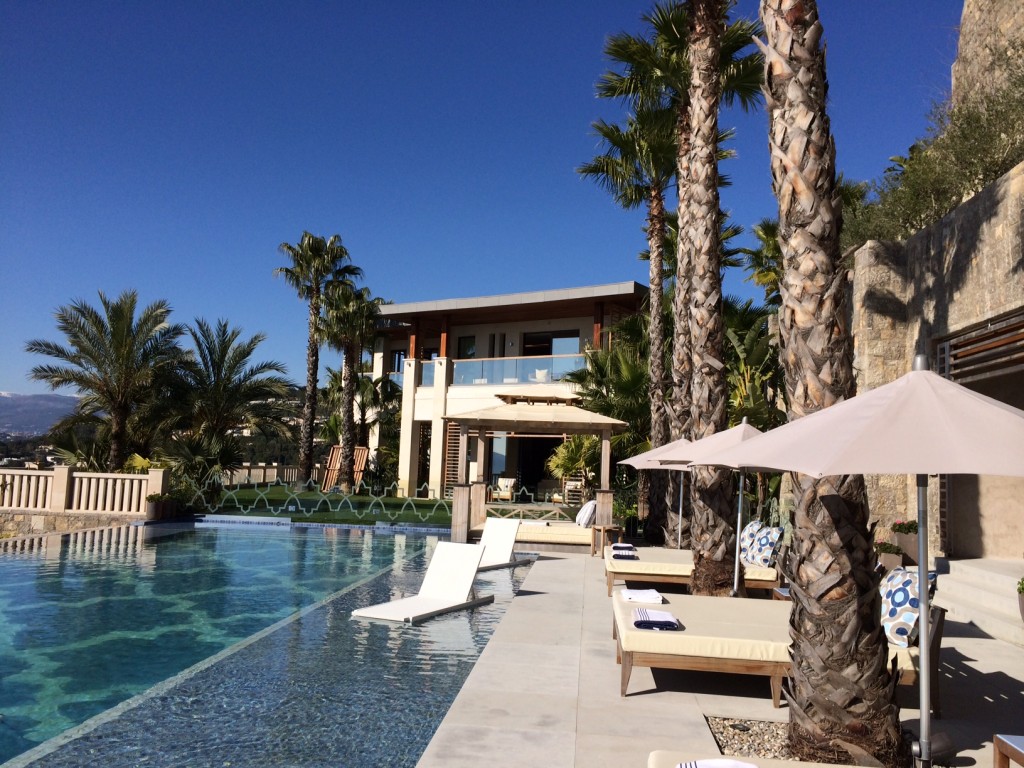 This is one of the most impressive villas available on the luxury rental market. Located in Super Cannes, the property not only offers amazing views, but top quality materials, furniture and appliances.
See Villa Alang Alang (Ref. CN44).
Villa Mirazur
A wonderfully contemporary villa located in Super Cannes – amazing views over the Mediterranean sea, and the town of Cannes. Five ensuite bedrooms plus a staff house on grounds.
See Villa Mirazur (Ref. CN45).
Villa Mauvarre Cannes
See Villa Mauvarre (Ref. CN46).
Villa des Lys Cannes
La Californie
La Californie is located very close to the centre of Cannes, many properties are walking distance to the town centre and the Palais des Festivals. La Californie offers a mix of beautiful belle époque-style villas and large residential blocks mainly made up of apartments. It's also the home of one of Picasso's previous residences, Villa La Californie.
Below is a beautiful property which is available for seasonal rentals, located in La Californie, a very short drive into the centre of Cannes.
Le Parc Fiorentina
A wonderful apartment located in one of Cannes' finest buildings, le Parc Fiorentina.
Available for long or short term rentals, this beautifully decorated two bedroom apartment is calm, elegant and luxurious.
Cannes – La Croix des Gardes
https://www.alexandra-lloyd.com/form_rentals.php?reference=CN58&Submit=OK
Petit Juas – Walking Distance to La Croissette
An exceptional ten bedroom property for rent in a quiet residential area named Le Petit Juas, walking distance from the centre of Cannes. 
Cannes Eden
Cannes Eden is located close to Golfe Juan, still a close hop to the centre of Cannes and La Croisette.
Further Reading: