The area of Les Canoubiers is one of the most sought after areas in Saint Tropez. Being located close to the centre of the village, and offering its own beach, it is a popular area amongst locals.
Les Canoubiers also also home to the sailing club – Le Yacht Club de Saint Tropez. This charming club is a wonderful place for children, offering summer sailing camps, diving courses, sailing lessons, sea bob. There is also a restaurant.
Villa Octopussy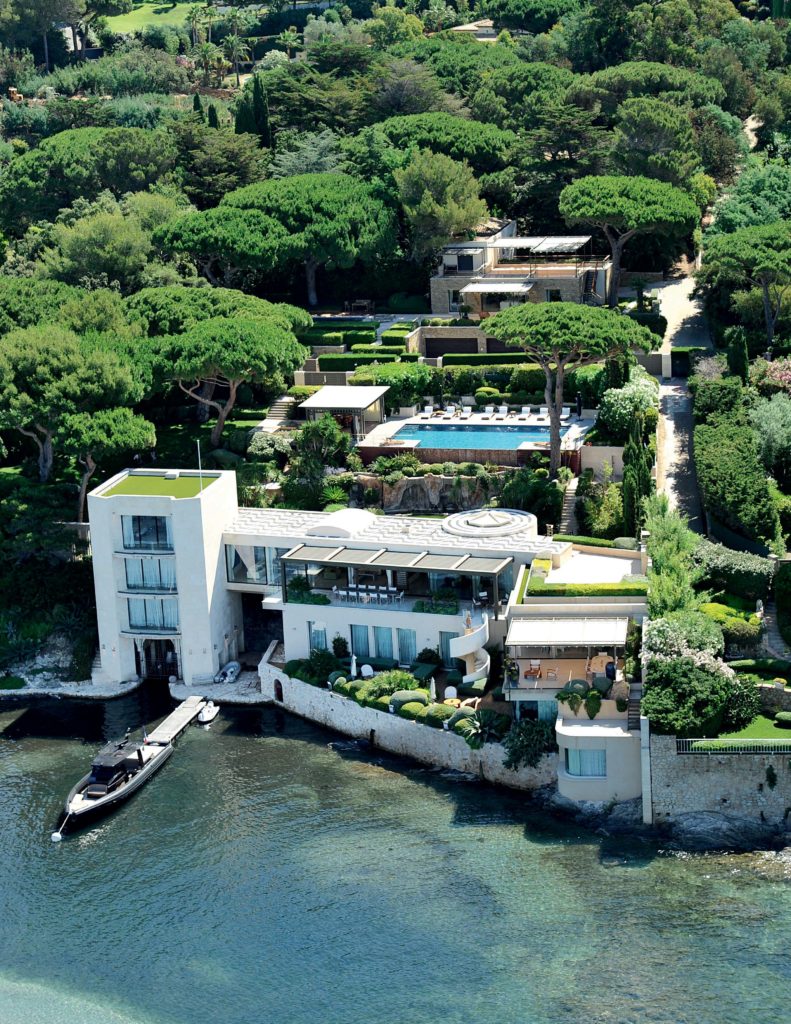 Octopussy is an extremely impressive property located on the water front of the Baie des Canoubiers. Its impressive position and interesting history has made this villa one of the most well known homes on the French Riviera. Previously owned by the Von Opel family, it was purchased and fully renovated in 2015 to an extremely impressive standard. The renovation was undertaken by Parisian based gallerists Yves and Victor Gastou. The villa offers a private port and a helipad.
The property is featured here in Architectural Digest France.
A Six Bedroom Luxury Home for Rent
Available for summer and all year rental, this six bedroom home is located in the heart of Les Canoubiers. A full service home, including a chef, butler, housekeepers and villa manager.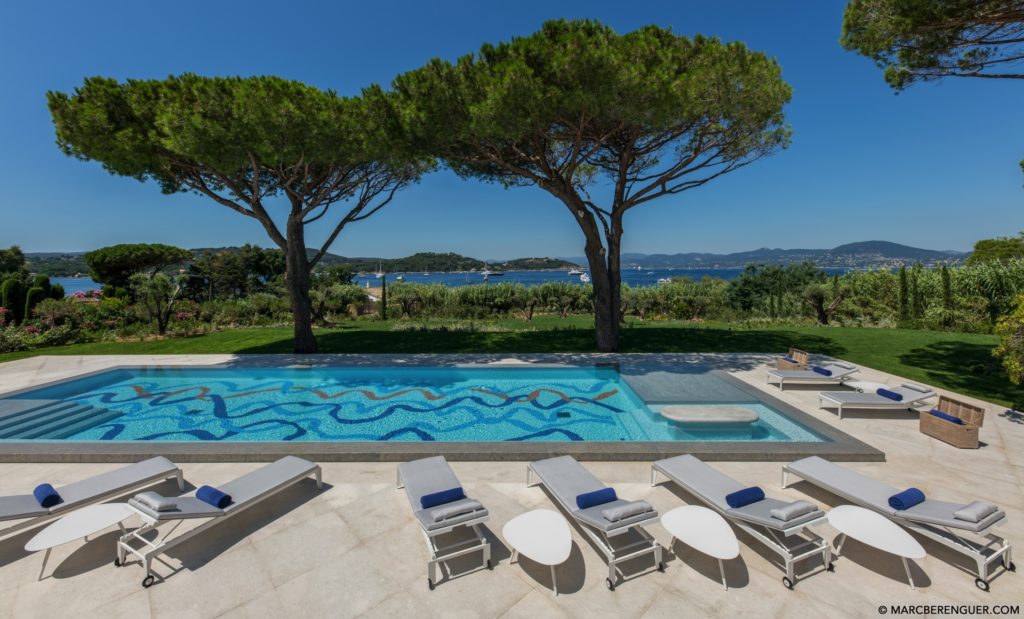 To visit the full listing, please click here.
Media
Featured in Vogue Summer 2022 – fabulous photographs including Senequier and Gigis Ramatuelle
Beaches
Beaches of Les Canoubiers, easy access from the centre of Saint Tropez, are casual beaches and suitable for families. There are no beach clubs such as the large offering on the Pampelonne Beach, however there are a few snack bars offering drinks and sandwiches, ice creams.