With its sweeping outside staircase, magnificent ballrooms and commanding sea views, Villa Casa del Mare is a tour de force for the senses.
Designed by Hans-Georg Tersling at the turn of the 20th century, this mansion can be found nestled in the heart of four acres of grounds, situated in Roquebrune Cap Martin.
The Villa
Step inside and immediately feel wowed by the white marble hallway, held aloft by Corinthian columns. Enter the ballroom with its mosaic floor, then stroll around the property and explore the four reception rooms decorated with silk walls and wooden panels. You'll find 15 bedrooms, eight master rooms and seven for staff.
Tersling's unique architectural flair, part of the Belle Epoque, is evident throughout the villa, with its central rotunda and perfect terraces overlooking the sea. 
Original owner, Osborne O'Hagan, regularly organised concerts bringing together two hundred guests, to listen to pianist Walter Rummel who used his talents to interpret Wagner, Chopin or Bach. Occasionally the musician accompanied Frances Saville who was a neighbour, in the Villa Miramar, or internationally known singer Mary Lewis, O'Hagan's adoptive daughter.
But the villa also retains an air of mystery, following the disappearance of its owner in 1930. Without O'Hagan to keep the place in check, furniture, garden statues and even parcels of land were eventually sold off at auction.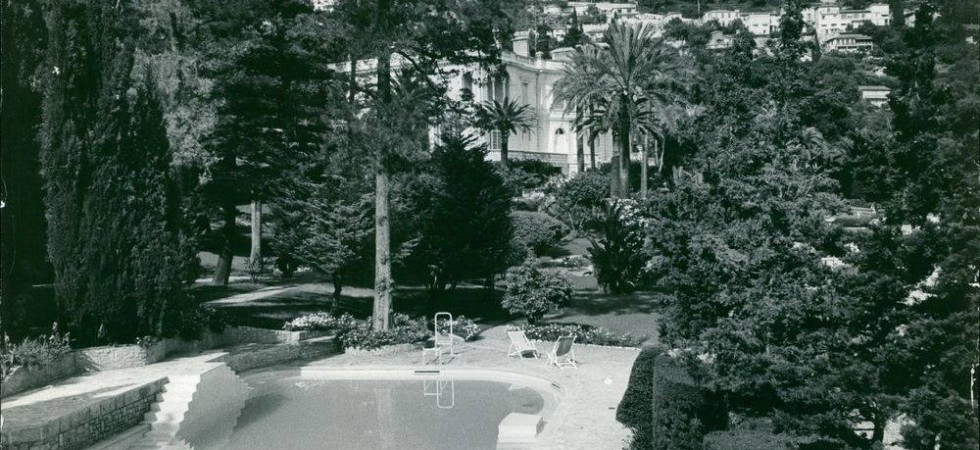 The villa was acquired by a fellow Englishman then sold again to Dino de Laurentiis, a cinema producer and the Italian actress Silvana Mangano. With the exception of the long marble fireplace which has been moved, Casa del Mare thankfully remains true to its original design today.
Further Reading: