Cannes, what can you say? Put on the map by the yearly International Film Fesitval where jet setters, film stars and wannabees continue flock year by year. Are they ever going to get tired and move on? It doesn't look like it! Renting in Cannes has its perks! We are exploring the Cannes rental real estate market!
So what makes this small Riviera town so special? Is it because of the Cannes Film Festival? Is it because of the lovely sandy beaches? May be because Louis Vuitton, Dior and Chanel are practically next to each other? In any case, Cannes is a little shoppers' paradise. You have practically all you can ask for in just two streets and for all budgets!
No one has ever been able to pin point why Cannes is so special – it just is, especially during the International Film Festival and the Monaco Grand Prix, this place is alive.
Cannes also offers a nice selection of bars, good restaurants and cool night clubs, which apparently is somewhat rare along the Côte d'Azur.
Oh, and don't forget, Cannes offers some of the most breathtaking properties in the world.
Take a quick drive north, up the hill in to Super Cannes, otherwise known as the Beverly Hills of the Riviera. Not only do you have some of the most fabulous properties in the world, you also have stunning views over the sea, the port of Golfe Juan and also the Cap d'Antibes.
Exploring the Cannes rental real estate market
Geographically, Cannes can be divided in to several areas, such as Le Cannes, Super Cannes, La Californie, La Bocca, La Croix des Gardes and Cannes Eden.
Super Cannes
Super Cannes is located in the hills of Cannes, a short drive to La Croisette, (approximately 10-15 minutes depending on the location) and is one of the most expensive areas of Cannes. It is the largest of all of the areas, and certainly offers some of the best views of the French Riviera;
Below, three examples of properties available for rent in Super Cannes:
Villa Alang Alang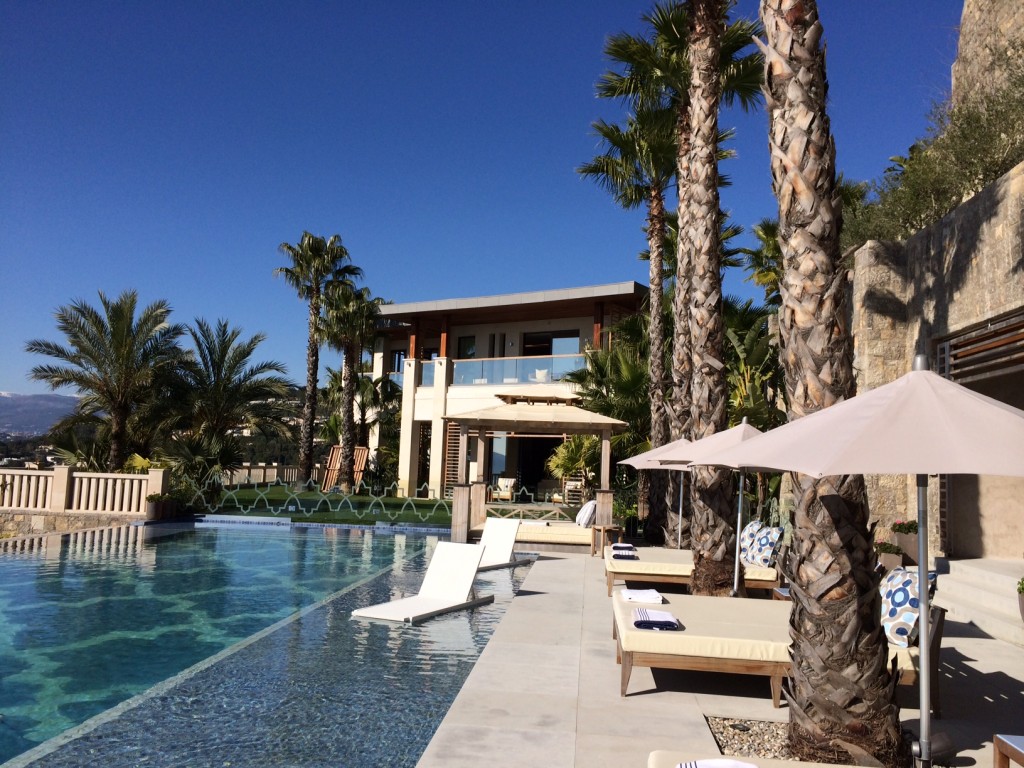 Villa Alang Alang is one of the most impressive villas available on the luxury rental market. Located in Super Cannes, the property not only offers amazing views, but top quality materials, furniture and appliances.
See Villa Alang Alang (Ref. CN44).
Villa Mirazur
A wonderfully contemporary villa located in Super Cannes – amazing views over the Mediterranean sea, and the town of Cannes. Five ensuite bedrooms plus a staff house on grounds.
See Villa Mirazur (Ref. CN45).
Villa Mauvarre Cannes
See Villa Mauvarre (Ref. CN46).
Villa des Lys Cannes
La Californie
La Californie is located very close to the centre of Cannes, many properties are walking distance to the town centre and the Palais des Festivals . La Californie offers a mix of beautiful belle époque style villas and large residential blocks mainly made up of apartments. La Californie is also the home of one of Picasso's previous homes, Villa La Californie.
Below is a beautiful property which is available for seasonal rentals, located in La Californie, a very short drive into the centre of Cannes.
Parc Fiorentina
A wonderful apartment located in one of Cannes finest buildings, le Parc Fiorentina.
Available for long or short term rentals, this beautifully decorated two bedroom apartment is calm, elegant and luxurious.
Cannes Eden
Cannes Eden is located close to Golfe Juan, still a close distance to the centre of Cannes and La Croisette.
Further reading: