Domaine Cap Tahiti
Nobody can complain about the views from this domain! Looking over Pampelonne Beach and soaking up the atmosphere of the Tabou or Tahiti Beach, this domain offers a real holiday treat.
Being a smaller domain than Les Parcs de Saint Tropez, this is considered by some to be more charming and certainly more "sauvage" in terms of the beautiful plants and palm trees that are built in and around Domaine Cap Tahiti. The location is practical, with a rapid traffic free access into the centre of Saint Tropez and walking distance to Tahiti Beach.
The Domaine Cap Tahiti is built on a hill, with most properties of a similar style and size, and having a view over the Pampelonne bay and the beautiful countryside. There are approximately 30 houses in the residence, with a guardians cottage at the entrance for security. All guest have to announce themselves upon arrival for access into the domain.
Some of Saint Tropez's finest villas are found in this private domain; one of our favourite ones is reference CLN which is a truly sumptuous property, with exquisite decoration, with taste and great attention to detail.
Another property with breathtaking views and a stunning interior is reference JSB. A smaller villa in terms of number of bedrooms, but again, a well preserved property and lovely outside furniture.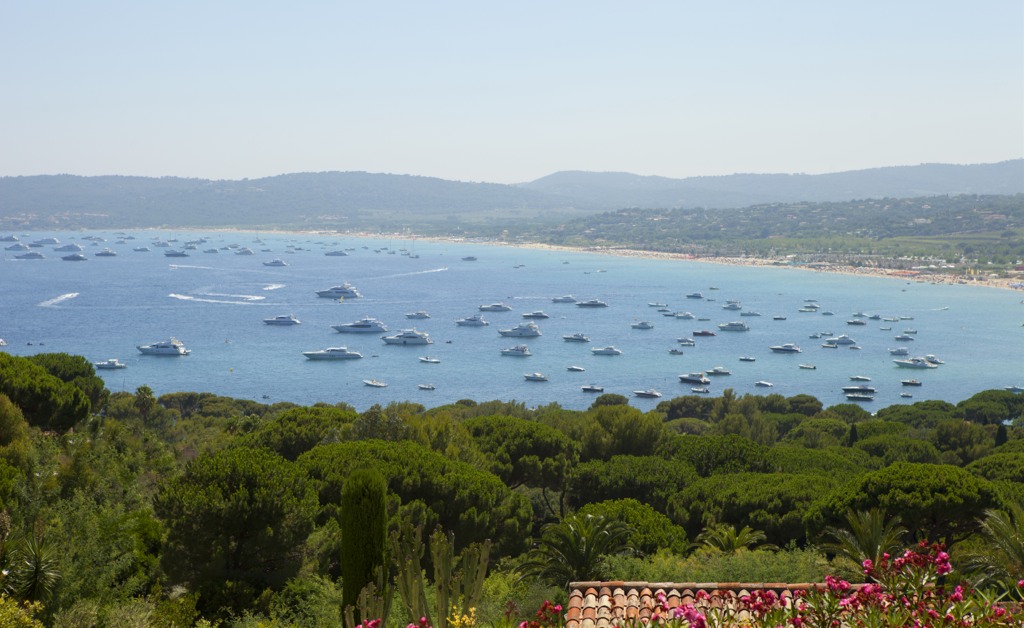 For those who are looking for a larger property, maybe reference CLX is worth considering. With seven bedrooms, and a flood lit tennis court, this villa is high up in the Domain Cap Tahiti – Saint Tropez and offers excellent sea views and one of the largest properties in the domain for rent.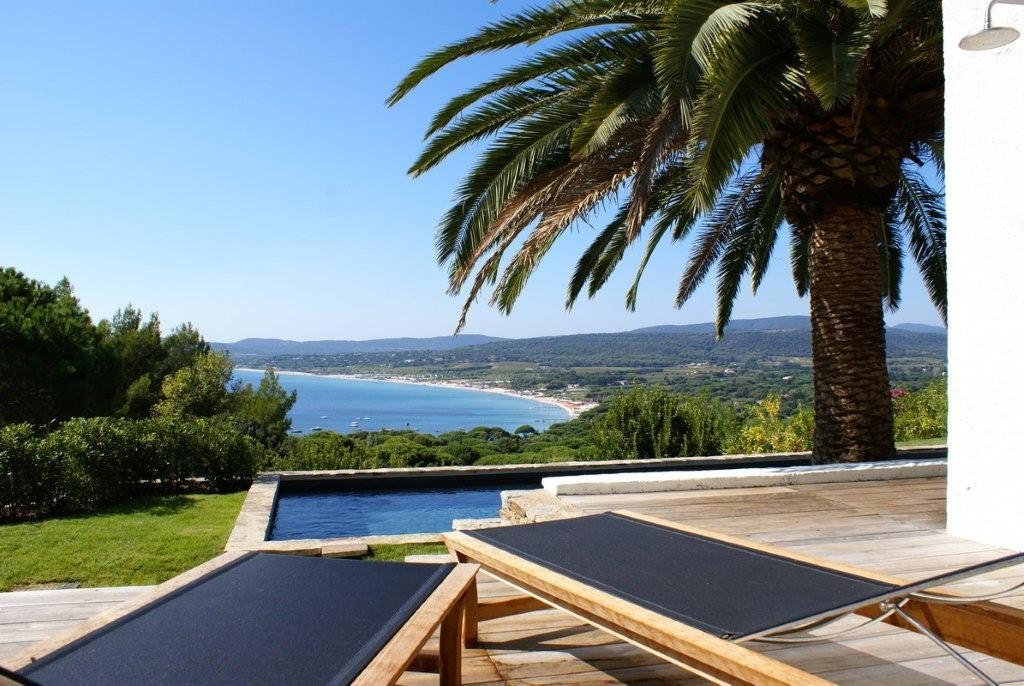 ST122
To see a full list of villas for rent in the Domaine Cap Tahiti – Saint Tropez, please see below:
CL0 – CLU – CLQ – CLX – CLN – ST146 – ST122
Houses outside the domaine
There are several houses which are not actually in the domain, but are located in a close vicinity to Tahiti Beach. The villa featured below is a new addition for the 2016 season.