Why Saint Tropez?
Saint Tropez is one of the most famous holiday destinations in the world. Some love it and some hate it. People who visit for the first time leave disappointed as they have such high expectations, and their experience does not live up to them.
Saint Tropez is an all-round winner for a vacation destination as there is something for everybody – beaches, family or party orientated, a preserved village with fantastic shopping (lets not forget the beach restaurant boutiques that have amazing choices), great bars and clubs, and a wide selection of villas walking distance to the beach!
St Tropez features narrow alleyways and cobblestone streets fronted by designer boutiques, art galleries, and fashionable bistros and cafés. It includes a harbour surrounded by pastel buildings and packed with all manner of working craft and opulent yachts. It is within minutes of the area's most famous beach, Plage de Pampelonne. Alexandra Lloyd 's St Tropez villas are tucked into the outskirts of town, or located in more pastoral settings near the vineyards and rolling hillsides of the town of Ramatuelle. Some St Tropez vacation rentals place the effervescent resort at your doorstep, while others emphasise the tranquility of rural France though only a car ride away.
As holiday rentals go, our selection of St Tropez villas presents considerable variety, from refurbished French farmhouses to comfortable contemporaries to chic modern structures built into the sides of cliffs. Depending on your preferences, there are any number of St Tropez villa rentals to choose from as you contemplate a trip to this unique nugget along the coast of Southern France.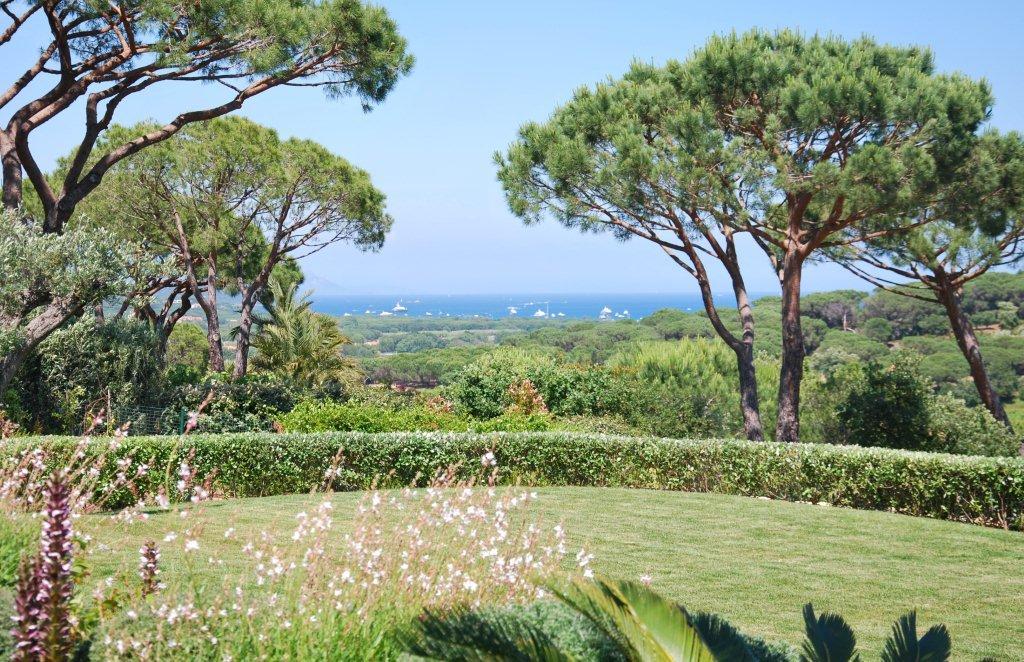 Alexandra Lloyd Properties can assist you in service packages as well as vacation rentals. Currently in the St Tropez area we are featuring four. Reminiscent of a traditional country manor, La Bastide de St Tropez is located virtually in town a short distance uphill from la Place des Lices, with 26 intimate rooms and the famed l'Olivier restaurant. Château de la Messardiere has been likened to an Anglo-Moorish castle, commanding a pine-shrouded hilltop vantage with dramatic views of the Gulf of St Tropez in one direction and the vineyards of Ramatuelle in the other. Configured in the style of a southern Provence village, La Mandarine sits on a private beach and features refined cuisine, lush surroundings, and a range of rooms, suites and meeting halls. Finally, located in the villa region of Gassin, overlooking the harbour of St Tropez and five minutes from the city center is Hôtel Villa Belrose, a residential complex described by many as a refuge of peace and relaxation.