Money talks. And in the summer, it's hard to get your voice heard among the yachts, jewels and sports cars of the Côte d'Azur, says Rory Ross.
The arrival of the hideous dark blue mega-yacht aptly named No Escape heralds the beginning of the summer season in the iconic Côte d'Azur fishing village of St Tropez. The Côte's heaving crowds and hell-on-wheels traffic – never more hellish than here – mean there is literally "no escape".
Nor is there any escape from the siren-like myth of the Côte d'Azur. At around this time of year, reinsurance brokers in Canary Wharf stare out of their windows at vistas of glass and concrete, and all they see are the pine-scented Alpes Maritimes plummeting into a sea of the deepest azure, gleaming yachts rocking gently in the lee of a cap, a topless nymph lolling by the pool of a colonnaded villa, endless parties and a lot of showing off, dressing up and dressing down. Of course it's a mirage, but that won't stop them flying south like moths to the bright lights as if answering some deep-seated migratory urge, to brave cramped living conditions, crowds and prices seemingly still written in francs. And that's before they light up the forest fires.
How does this most enduring social hive keep pulling 'em in? After a two-year lull the place is buzzing again – the local taxi drivers, a fail-safe economic barometer, are too busy even to stop and be rude. The stunning Cap Estel Hotel has just re-opened in Eze after a three-year renovation.

On July 27th, the Hotel Metropole in Monaco emerges from a multi-million pound face-lift, complete with a new Joël Robuchon restaurant. The Hermitage in Monaco has been completely revamped and extended, while the new Port Palace has arguably the best views of the harbour and Grand Prix circuit. In Nice, the former casino Palais de la Méditerranée on the Promenade des Anglais is now a fabulous luxury hotel. The cool address in Nice is the 20-room HI Hotel designed by Matalie Crasset, disciple of Philippe Starck. In the Marina Baie des Anges (near those horrid boat-shaped blocks by the Mediterranean that you can see from your aeroplane as you land at Nice), The Beachklubber is the hot new beach/bar/ restaurant/club/party venue.
Why?
The Côte d'Azur has always embraced fresh winds, new blood and newer cash, and they all just keep rolling in. It still attracts Brits, Italians, Scandinavians, Germans and Japanese who are crazy about the glamour of the Côte. This year it is the turn of property tycoons, retailing giants and Russian oligarchs to hog the best villas, prime berths and top tables. (Russians have always felt a certain entitlement to be here, the ex-stomping ground of their pre-revolutionary forebears.)
Lately the Côte has become even more cosmopolitan as lotus eaters, sun seekers, ersatz playboys and wannabes EasyJet in. If you only possess a handful of euros, no matter. Luck, charm, looks and perhaps a history-encrusted title will still get you far. One woman told me that in her village – Opio, near Grasse – some 27 nationalities are represented. "There is a realisation among young people that the Côte d'Azur is easy to get to thanks to Bmibaby and easyJet," says Ken McCulloch, owner of the Columbus Hotel in Monaco, which set the pace in bringing affordable chic to a young crowd. "The other day I flew from Nice to Glasgow for just £58. The quick weekend break from Friday to Monday is on the up. The Côte d'Azur has become a treat, not a holiday."
"French?" shrugged one English resident. "It's just what you speak to the plumber – which is not to underestimate the challenge of finding 'the' plumber. He is as elusive as the most secretive privatisation Tsar or Arab prince, and almost as rich."
Thanks to the Alps Maritimes the north wind never blows, keeping the Côte warmer than more southerly parts of Europe. Every baie and cap hosts its own micro-climate, and the vertiginous topography between the Italian border and Cannes Mandelieu give every palace, villa and lowly timeshare condo a view of the Med.
Location, location, location
A central location is important. Milan, Arles, Nîmes and the Var are all within one-and-a-half-hours' drive. Depending on the season, you can go walking, riding, mountain-biking, canyoning, rafting, surfing, diving and kite-surfing. "In spring you can ski in the morning, and water-ski in the sea in the afternoon," says Brigitte Forssius, a long-time resident of Monaco. "In Monaco, we also have culture: theatre, concerts and exhibitions, which you don't get elsewhere on the Côte." Tina Turner, Sir Elton John, Sol Kerzner, David Coulthard, Jenson Button, Henri Leconte and Didier Deschamps (the manager of Monaco FC) would all agree that it is a great place to live. The bigger the money, the quieter it whispers. You'd be lucky to glimpse Bill Gates, who owns a villa on Cap Ferrat, or Simon and David Reuban, Bombay-born metals and property billionaires, who own property in Cannes and Monaco, or the very religious Chandler brothers from New Zealand who cracked Russia before anyone else and out-Sorosed Soros on the foreign exchanges.
But you might bump into stars at La Salière, a great Italian restaurant in Fontvieille, or in the African Queen at Beaulieu, a rendez vous for the likes of Bono and Sir Elton, or at Sass Café, the great Monaco institution where M. and Mme Sasse and son Sammy lavish care on regulars and play the same music as they did 10 years ago.
Lunch!
The classic Côte d'Azur lunch consists of une salade niçoise and un loup de mer or – if you're eating at the Eden Roc – homard à la neige steamed in bouillon and rinsed down with rosé. Among the hippest restaurants is Le Baoli in Cannes with its great decor and atmosphere, good food and a glam crowd – it's best go with a group as it is not the place for romantic tête à têtes. In Monaco, the new Karément is a tapas-type bar on the first floor of the Grimaldi Forum. And Kei's Passion, a small restaurant in central Nice run by a young Japanese chef who serves his take on classic French and Italian dishes, has a cult following.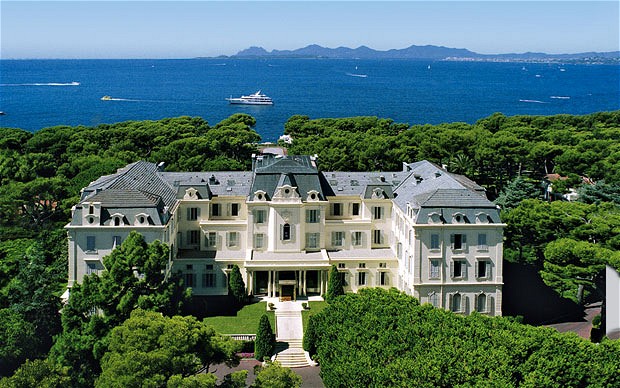 At a glance, the interloper might think that the lifestyle is an extraordinarily profligate one based on appearances, but that view would itself be based on appearances, which can be notoriously deceptive hereabouts. It is often hard to tell if people own, rent, stay or just hang out. Business cards give nothing away. The great Côte d'Azur conversation is conspicuously devoid of tricky or probing questions. Colloquy rarely strays beyond trivia, specifically to dodge "real" or sensitive issues. The toughest inquisition is: "Hi, how are you?" "Where did you go for lunch?" "Where are you going for dinner?" "How long are you here for?" "When are you coming back?" and "Oh! Are those real?" The deal is: I won't ask after your past if you don't ask after mine.
"The two things we are most terrified of here are burglary and taxes," says one resident. "People keep their property as secret as possible. Don't expect neighbourly solidarity. Local residents are incentivised to denounce foreign interlopers who overshoot their allotted 90 nights, after which they have to pay tax."
Yachts or Super yachts?
People are less shy about their yachts. Ostentatious yachtsmanship is in inverse proportion to the secrecy of landed dwellings. With a yacht, a tycoon can breathe. The regular Monaco-based flotilla is known as "the Olympic flame", because it never goes out. Free from constraints of planning permission and treacherous neighbours, the size and scope of your yacht is limited only by your imagination and your bank balance.
In Monaco, the European base of the yachting world, this year's Grand Prix was literally overshadowed by the world's greatest hyperyachts, some of which were too big even for the Principality's newly enlarged harbour. Microsoft co-founder Paul Allen's Octopus (at 126m the largest privately owned yacht in the world), the Getty family's Talitha G and Chelsea owner Roman Abramovich's Le Grand Bleu had to drop anchor out at sea, while some 200 "smaller" 30-to-50m yachts crammed into the harbour, looking like bathroom appliances or toys that might float in Octopus's swimming pool.

The breeze was thick with yachting prattle. Abramovich's new yacht Secret will be 160 metres with four helipads…He never charters…Le Grand Bleu just goes around in circles…30 metres marks the difference between the merely successful and the really rich …Corinthia VII? To build a 100m yacht that goes 26 knots takes some doing…The Swarovski staircase cost €7million…
Chartering one of these floating caravans is a cool way of avoiding the traffic. Cruising on your yacht and laughing at fund-managers stewing in their overheating Ferraris on the Basse Corniche is one of the joys of the Côte d'Azur. Perhaps the perfect yachting opportunity is to charter Talitha G, the Getty yacht with its stunning Jon Bannenberg interior. The only snag is that it costs £250,000 a week, but you will be the most popular person on the Côte.
Luxury Hotels
If you want to keep your feet on the ground but still want a good view, there are plenty of well-situated hotels: the suites in the corner of the Royal Riviera in St Jean Cap Ferrat that overlook the swimming pool; or the Palais de la Méditerranée in Nice on the Promenade des Anglais; or the Chèvre d'Or in Eze Village which perches on a cliff 500 metres above the sea.
The non-maritime views are pretty good, too. The Côte is still one of the world's greatest catwalks. Do avoid the iffy French fashions at Juan-Les-Pins, and plot a course instead to rue d'Antibes in Cannes, where many new looks, labels and stores preview before general release. Zara opened here before London, ditto Gerard Darel, Furla and Ventilo.
Cannes
"In Cannes, you see a lot of what I call 'cottonbuds', men dressed from head to toe in white – elegant but funny too," says Odile Firmin-Guion, a PR from Arras who turned up here via London. "You also see a lot of men influenced by Italian chic: jeans, white shirt, light brown leather shoes (no socks please) and a jumper thrown over the shoulders or a brown or navy jacket. The women are elegant, but the older ones try to stay a bit too cool for their age. They still wear jeans with stilettos, flashy tops, leather jackets, big Dior or Chanel sunglasses. And they also wear a lot of Botox. It is rare to meet young women who are simply dressed. Either they wear baggy or tight low-waist trousers with trainers, or the opposite, with make-up, flashy colours and 'Hollywood' lips and boobs."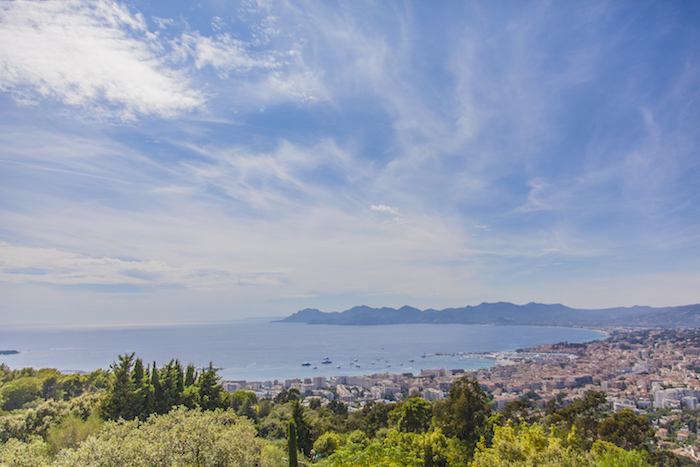 In Monaco – a fashion world unto itself – all that glitters really is gold. People dress up for the afternoon promenade at the Café de Paris, and elegantly for the American bar at the Hotel de Paris. The key labels are Louis Vuitton, Christian Dior, Celine and Lanvin, accessorised with small dogs and large jewels. "You rarely see proper dogs," says one English woman dismissively. "But you do see real jewels."
Thanks to Monaco's heavy police presence, it is normal to see shoppers wearing a fortune in gems. Monaco's glittering balls are the cue for much competitiveness as people try to outshine each other. "But you must never outshine the royals," cautions one senior resident. "Old money in Monaco doesn't flash. New money flashes for a while, then tones down – or moves to St Tropez."
The Côte d'Azur is really a memento mori for people with low boredom thresholds and strong nerves. It is not for anyone in touch with Samaritans or whose mothers still cut their hair or who suffer from inferiority complexes. One brewing company used to host corporate bonding sessions here, until it was found that the ambient wealth and glamour had the reverse effect and turned the company's executives avocado-green with envy.
Never let jealousy get the better of you. However rich and thin you are, or massive your yacht, or however often your villa has graced World of Interiors, there will always be someone richer and thinner who owns a yacht with more helipads. Equally, just because appearances matter here, that's no reason to trust them.
Riviera Parties
"Nostalgia is a way of life on the Côte d'Azur," wrote Taki, and he's right. Why does the glamour of the Côte's post-War heyday evoke such contemporary nostalgia? Partly its authenticity. Its glamour answered a real need for beauty, gaiety, unadulterated fun, and bursts of sparkle and colour as an antidote to preceding traumas. It was a means, not an end. The Côte still knows how to party, but these days you won't get past the door without security clearance, ID cards and a trip through the metal detector. ("It's so annoying having to remove your jewellery all the time," cried one socialite.) The Reuban brothers' party last year for property honchos had a Gatsby-esque air. Immaculate security guards reached into each limo to harvest one eye-catchingly bejewelled hand after another, while checking passes and IDs.
Other contemporary parties seem to lack a certain "je ne sais quoi". The Tchenguiz brothers, Robert and Vincent, the second largest landlords in Britain, have thrown lunch parties for 150 of their closest friends at the Voile Rouge restaurant in St Tropez for the last two years. "They are great fun if you like having champagne sprayed on you and don't mind being asked 'How are you?' 15 times," said one guest. "There are few great parties," added another socialite. "Fun ones, yes, but not great. When Philip Green hired the Grimaldi Forum in Monaco for his 51st birthday and showed his guests the video of his Cypriot toga party the year before, it was deemed a little self-indulgent."
Besides sun-bathing, partying and people-watching, the region is famous for its rich architectural anthology, which goes from mock baronial via piecrust and wedding-cake to concrete turd. The most famous villa is La Léopolda above Beaulieu, whose gardens cascade down the hillside. Originally built for King Léopold II of Belgium, it belongs to Lily Safra, widow of the late banker Edmund Safra. Even more stunning is Fiorentina on Cap Ferrat, an east-facing neo-Palladian pile with three pools and a private beach. Norman Foster has built himself a glass and steel house on the tip of Cap Ferrat, "a ludicrous looking but fascinating villa," according to a local. "It has wings like mouse ears."
Monaco
In Monaco, the most exclusive block is Le Roccabella where Sir Donald Gosling, the Greens, Shirley Bassey and Ringo Starr have apartments. "Roccabella is very, very expensive," breathes one resident. "It has incredibly glam marble foyers, high ceilings, rents that start at €250,000 and terrific water pressure."
Roccabella's builders and owners are the mighty Pastor family. Michel Pastor is the Principality's king of property who built most of Monaco, collects art and is the chairman of Monaco FC. His daughter, Alexandra Pastor, recently married David Hallyday (son of Johnny) and owns her own fashion boutique, Ichthys, near Casino Square. The family also owns Bugatti cars.
Saint Tropez
St Tropez is completely different from the rest of the Côte, a fishing village that got lucky when Roger Vadim shot And God Created Woman here in 1956. The film, starring Brigitte Bardot, brought St Tropez to the attention of the jet set. Bardot still lives here, but rarely goes out. Vadim goes out even less, being based permanently in the St Tropez cemetery.
There are 5,402 local St Tropezians (thick-set bodies, hairy chests, large heads), but 5.5 million visitors each year, including the likes of Tony O'Reilly, the Getty family, Bernard Arnault (the LVMH boss) and his arch rival Francois Pinault, who all own property here. They can't be coming here to get away from it all. From late June until the end of August, the place goes mad. The harbour fills with yachts – crowding out the eight remaining St Tropezian fisherman – and the streets become a sea of people. "This place never sleeps,"says Antoine Chevanne, the charming manager of the ultra-glamorous Byblos hotel and great-grandson of the hotel's founder. "The Byblos has its own time-zone. Breakfast ends at 12.30; people don't hit the beach until 4 or 5pm. My day begins at 9am and ends at 3am. For two months I get no sleep."
The Byblos has been a home from home to the jet set ever since Brigitte Bardot and Mireille Darc opened it in 1967. In high season, its 180-square-metre Riviera suite, where Naomi Campbell stayed when she threw her birthday party here in May, is arguably one of the most fought-over pieces of real estate on the Côte. Chevanne won't be drawn on the pecking order of guests.
La Cave du Roy, the Byblos's nightclub, rivals Le Point Rouge and Jimmyz in Monaco for expensive chic. Entry is free, but Fred the doorman turns away 300 people every night. His entry criteria is a metaphysical riddle. "Somesing to do with oo you are, what you look like, 'ow you dress and 'ow you behave," shrugs a flummoxed Chevanne. One thing is in no doubt: your drinks bill will be astronomical. The most expensive item at the bar is the Methuselah of Roederer Cristal champagne at €25,000. "And we sell a lot each year," grins Chevanne. The cheapest is a glass of tap water at €24 – almost as much as the flight home.
This article was taken from the newspaper "Independant", July 2004.