Domaine de la Belle Isnarde is a private residence located on the Route de la Belle Isnarde in Saint Tropez.
It is a popular gated domain, due to the fact that it is within walking distance to the village of Saint Tropez, and a very short drive to Tahiti Beach.
The residence offers approximately 20 houses, most of which have great sea views. 
There are several luxury villas available for rent, below we have hand picked a couple of our favorites.
The Largest Villa for Rent in the Domaine 
One of the largest villas available for rent in the domaine, is this beautiful seven bedroom villa with exceptional 280° views over the village, sea and countryside.
The property is extremely spacious, with a vast living room, professional kitchen with top of the range appliances. A vast master suite with an en-suite bathroom. Six guest suites or bedrooms.
5 Bedroom Villa for Rent – Reference ST175
A beautiful five bedroomed villa with wonderful views and exterior. 
With a heated swimming pool and beautifully maintained grounds.
Seven Bedroom Villa for Rent – Reference ST169
One our most popular villa rentals, where we have a high number of clients that rebook the property. A lovely family home, with good views and a heated swimming pool.
In addition, the property is quiet and well taken care of.

Offering seven bedrooms (one of which is a children's room with bunk beds), the house can accommodate up to fourteen people.
Please visit the villa listing here.
Chemin de la Belle Isnarde / Route de Tahiti – Reference ST243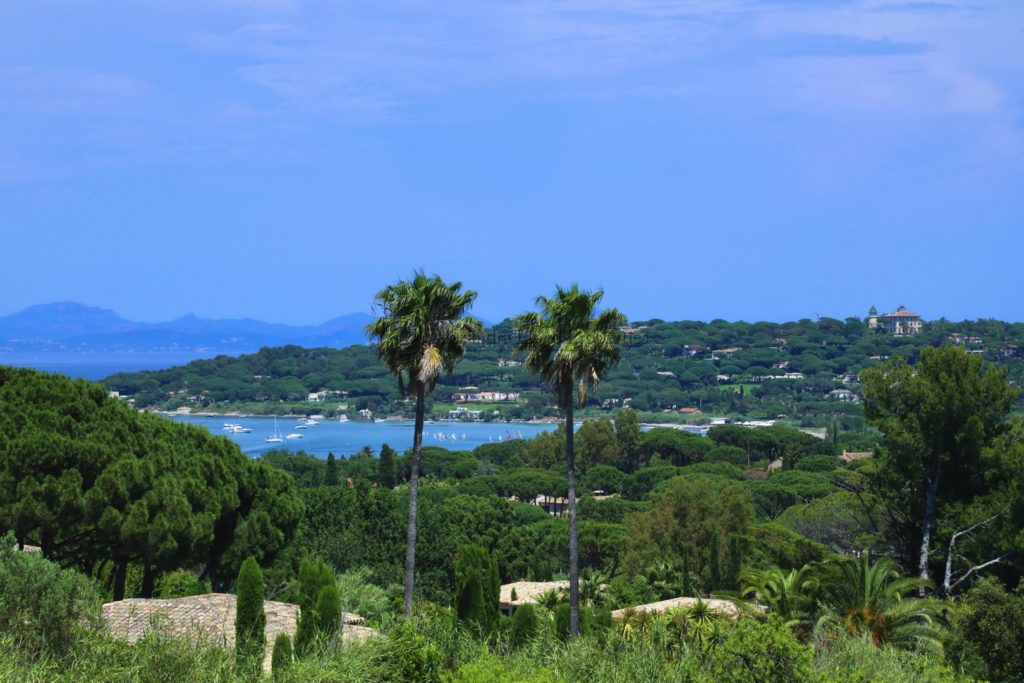 Located on the Chemin de la Belle Isnarde close to the Chateau de la Messardiere, this villa offers an exceptional view. Subsequently, the villa has a wonderful vibe.
Five en-suite bedrooms and a staff house.
Exterior gym, pétanque ground. In addition, an office with fiber internet.
A short drive into Saint Tropez, an equally short journey to Tahiti Beach, this property is located in a great position.
Please note that this property is not located inside the domaine.
For the full listing and information, please click here.