Porto Vecchio is one of Corsica's best-known towns, located on the South-East coast of the island, a short distance from Bonifacio and conveniently close to Figari airport (approximately 30 minutes' drive).
The attractive old town is perched high on a dramatic hilltop with sweeping views across a natural harbour bobbing with luxury yachts and a deep bay. Surrounding the city is some of Corsica's most beautiful countryside.
The current town of Porto Vecchio grew around a 16th century citadel sitting atop an outcrop of granite and many restaurants lining the ramparts offer splendid views from this vantage point. The old centre of town is a maze of narrow streets perfect for exploring on foot.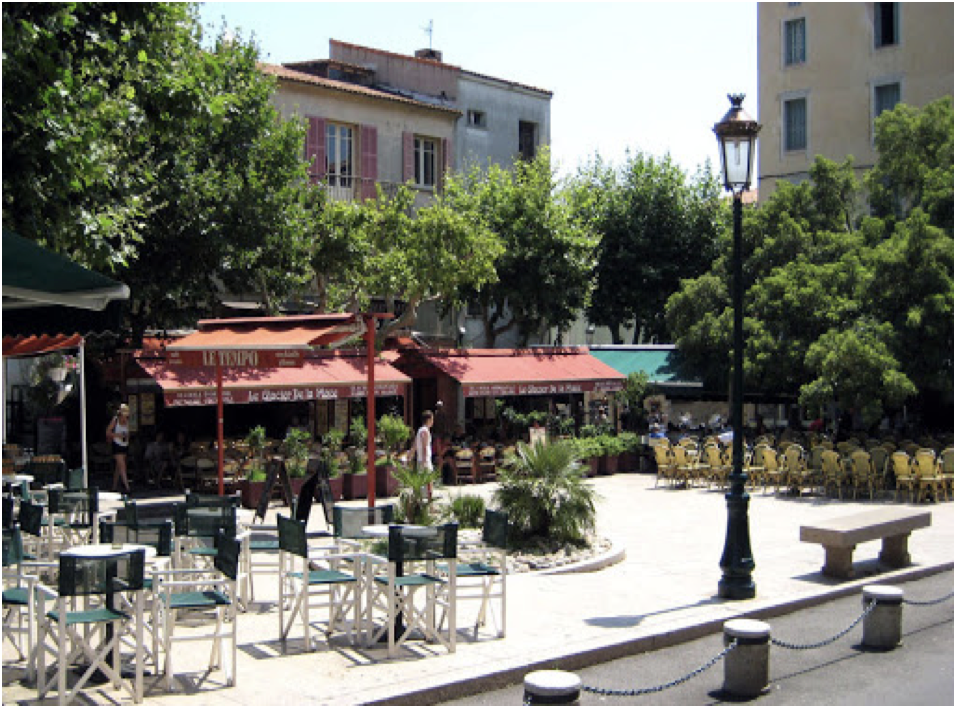 What to do in Porto Vecchio?
The old Genoese walled town of Porto Vecchio is a beautiful town with unique boutiques, good restaurants serving local cuisine and lively bars. Excellent food shops are another attraction, including fascinating stores packed with French and Corsican specialities. Below the town, pavement cafes and bars line the promenade along the marina.
Just outside of the town is Europe's largest open air nightclub, La Via Notte. Offering VIP areas, a restaurant, internationally known DJ's and celebrities, it is not only fun but a really beautiful place to see.
Palombaggia Beach
Porto Vecchio offers some of Corsica's finest beaches, including Palombaggia, which is a 5 km long stretch of white sand, perfect for families with small children as the sea is shallow and calm.
One of the most well known restaurants on Palombaggia beach is called Tamaricciu, and once you visit there, you can understand why! Offering a stunning setting, and serving excellent food, this restaurant has become very popular with both a local and international clientele.
Santa Giulia is another wonderful beach close to Porto Vecchio, with turquoise waters and white sand. Water sports are very popular in this part of the island. Santa Giulia Ski Club provides water-skiing lessons, there is also a diving school and pedalos can be hired.
Rondinara is a horseshoe-shaped bay with fine white sands sloping gently into turquoise waters. A stunning beach, it's flanked by pine trees to one side and a protected nature reserve to the other.
Water Sports and other Outside Activities
Kite surfing has always been a popular sport in Corsica, due to the amount of wind, especially in the southern part of the island from Propriano to Bonifacio and including Porto Vecchio.
Paddle boarding is now popular, along with Paddle Yoga!
Jet skis can also be hired from Tamaricciu beach.
Horseriding is another popular activity along the beaches, especially early in the morning
Even though the area is located by the water, one of the great advantages of Corsica is that both the sea and the mountains are very close by, no matter where you are. For those who like to hike, there are many different trails for all levels.
Inland from Porto Vecchio is the Col de Bavella, one of the most dramatic passes in Corsica with spectacular views of forest, ocean and mountains. There are many walks through the forests to hidden waterfalls and rock pools.
Also worth a visit is the sleepy traditional village of Sainte-Lucie-de-Tallano, with grand old granite houses circling a picturesque square with views over the valley of the Rizzanese River. From here, it's a short distance to the wonderful rock pools at Zonza, ideal for sunbathing on the flat rocks and cooling off in the crystal clear waters.
Luxury Real Estate
Some of Corsica's finest luxury villa rentals can be found in and around Porto Vecchio, often offering spectacular views over the Mediterranean and the beautiful countryside.
The property featured below is located close to Palombaggia and Santa Guilia beaches, with lovely sea views. Four en-suite bedrooms and a swimming pool.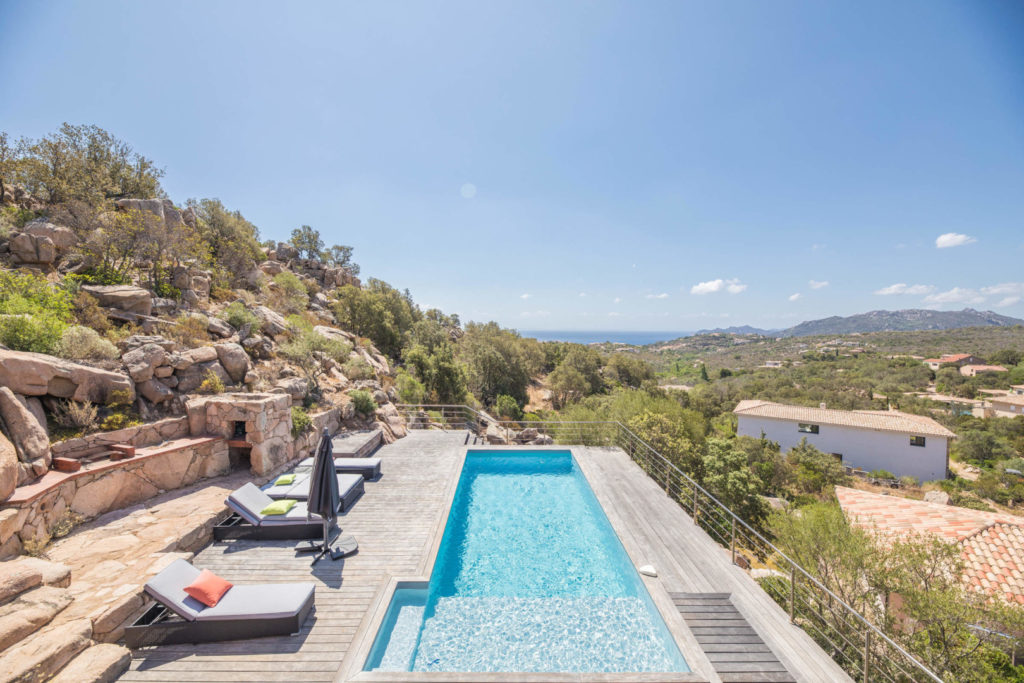 Palombaggia / Tamaricciu
A fantastic seven bedroom villa with breathtaking views, located very close to the beach. https://www.alexandra-lloyd.com/form_rentals.php?reference=cs52