Corsica is otherwise named "Kalliste", meaning "the most beautiful" by the ancient Greeks. The island of Corsica is one of the Mediterranean's most beautiful islands.
In this article, we discuss the history of Bonifacio and Sperone in Corsica.
Thanks to its stunning natural setting, the ancient fortress town of Bonifacio is an essential stop in Corsica. Protected by vast smooth walls, the town stretches along a narrow promontory, undercut by white limestone cliffs hollowed out by centuries of crashing waves. Down below, connected by steep footpaths and a single winding road, its harbour and modern marina shelters at the landward end of a snaking fjord-like inlet.
Located only 12 kilometres from Sardinia, Bonifacio is distinctly more Italian than French in atmosphere. The locals even speak a dialect based on Ligurian Italian.
What to See in Bonifacio
It's down at the port that much of Bonifacio's activity is concentrated, a bustling cluster of bars, clubs and brasseries along the quayside. The old city is ravishingly romantic, with a web of alleyways lined by ramshackle medieval houses and chapels with faded pastel plasterwork.
There is a ferry service to Sardinia, boat tours to Corsica's southerly beaches and the Îles Lavezzi.
The great pleasure of visiting Bonifacio lies in strolling the tangled medieval lanes of the citadel. The paved steps of montée du Rastello and montée St-Roch lead up from the marina to its old gateway, the Porte de Gênes, complete with an original 16th-century drawbridge. Immediately inside, the Bastion de l'Etendard was the main stronghold of the fortified town. Built to hold heavy artillery, it now houses a small museum, and provides access to the ramparts, which offer splendid views. The marine cemetery at the far end of the cliff top is filled with extraordinarily elaborate mausoleums.
Several of the town's streets are spanned by arched aqueducts, designed to collect rainwater to fill the communal cistern opposite Église Ste-Marie Majeure. On the southern side of the citadel, the Escalier du Roi d'Aragon winds down the cliff-face.
Only accessible from the top, this impressive staircase leads down Bonifacio's southern cliff-face. Legend has it that during the siege of 1420, Aragonese troops carved its 187 steep steps from the bottom up in a single night, only to be stopped by Bonifacio's defenders at the top. In reality the steps gave access to an underground freshwater well.
Corsica's Oldest Town
Founded around 830 AD, Bonifacio is Corsica's oldest town. It is believed to have been the land in Homer's Odyssey where Greek hero Odysseus runs into a local tribe called the Laestrygonians, who are described as huge cannibals. Luckily, the crafty hero manages to escape before being devoured.
Nowadays Bonifaciens have decidedly more pleasant dietary preferences. Honey-roasted baby piglet, clams stuffed with grated sheep cheese and aubergines cooked the Bonifacio way are among the local specialties. Brocciu, fresh ricotta served with salami and hams, is also a favourite. Similarly, as is Figatellu, a pork and liver sausage.
Almost every day of the week, Bonifacio holds animated markets to find and sample local flavours. There are two markets a week in Bonifacio. There is also a market every Thursday in Santa Teresa di Gallura, in Sardinia, only 45 minutes away by boat for an excursion into Sardinian culinary culture.
Around Bonifacio
Heading north up the coast from Bonifacio is a series of spectacular sandy bays, all similarly breathtaking in their natural splendour. The closest is the hamlet of Santa Manza, 10 kilometres east of Bonifacio. With a beautiful beach and gently shelving shore it is perfect for children and popular with water sports enthusiasts. For example, windsurfers due to the favourable winds.
Rondinara is a natural formed horseshoe bay with fine white sands which slope gently into the cornflower-blue waters. A stunning beach, it is flanked on one side by pine trees with a protected nature reserve on the other.
Petit and Grand Sperone are two beaches that easily deserve a small effort to get to them. Here you will find incredibly fine and luminous white sand.
Caught between two rocky outcrops, Petit beach faces Piana island. If you wish, you can double the pleasure and continue to Grand beach, only 10m away. These two glorious beaches are accessible from Piantarella beach.
In addition, one can take a boat trip inside the Bonifacio Straits International Marine Park, stopping in various caves and grottoes. If you love to splash about in tranquil lapis-lazuli waters, the protected cluster of uninhabited islets of the Iles Lavezzi were made for you. The largest, the 65-hectare Île Lavezzi itself, is the most accessible. In summer, operators based at Bonifacio's marina (and also in Porto-Vecchio) offer boat trips to the islands.
An Amazing Golf Course
Try a round of golf at the magnificent 18 hole Golf Course. Ranked within the Top 100 in the world, designed by the famous golf course designer, Robert Trent Jones. Equipment hire and tuition are available. The club also has a bar and restaurant with panoramic views over the straits of Bonifacio to Sardinia. A handicap certificate is required. The 16th hole has a nautical challenge not to be missed and is surely a test for the best. However, if you're looking for something a little more relaxing, why not simply catch some sun on Petit Spérone Beach (just after the 13th hole).
Col de Bavella
Drive inland 1200 metres up to the spectacular Col de Bavella, one of the most dramatic passes in Corsica. Stunning views across extensive forest, ocean and mountains, one can pay a visit to the surrounding villages in the area.
For instance, you could also try canyoning or take a dip in a rock pool in the rivers of the Bavella massif. There are walks through the forests to the hidden waterfalls of the Alta Rocca, including Piscia di Gallo, or Cockerall falls.
Luxury Villa Rentals in Bonifacio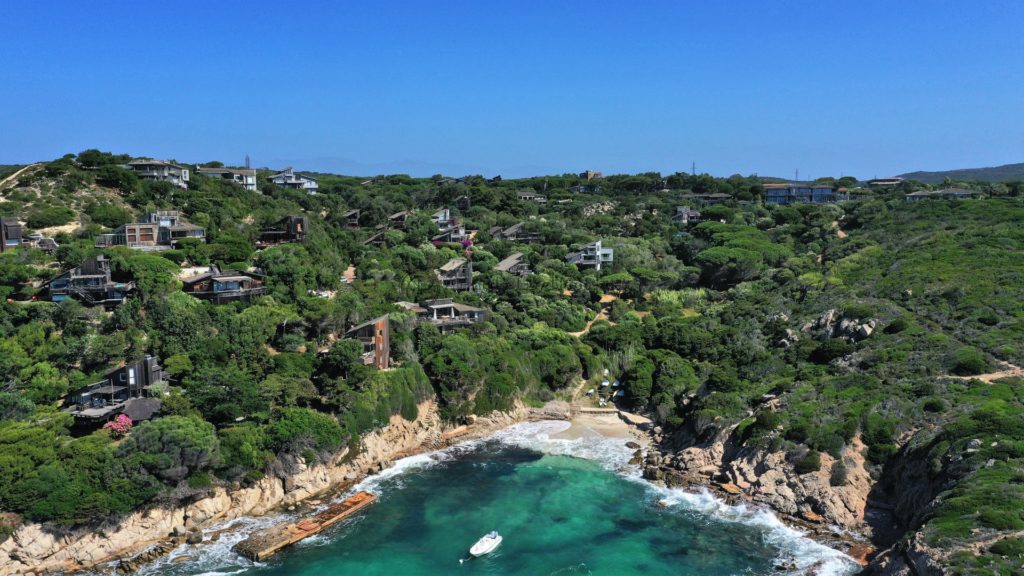 Domaine de Sperone
A privately closed residence built around the golf course, in an extremely beautiful environment. All of the houses are identical from the exterior, having being built with Red Cesar wood. This was an intelligent choice as it is a soft material, however it has excellent durability and is highly resistant to fungi.
In addition, one of the main criteria was that the villas should not be visible from the sea.
Six Bedrooms in the Domaine – Reference CS85
A fabulous six bedroom villa for rent in the prestigious domaine. Offering lovely views over the Mediterranean, and a heated swimming pool.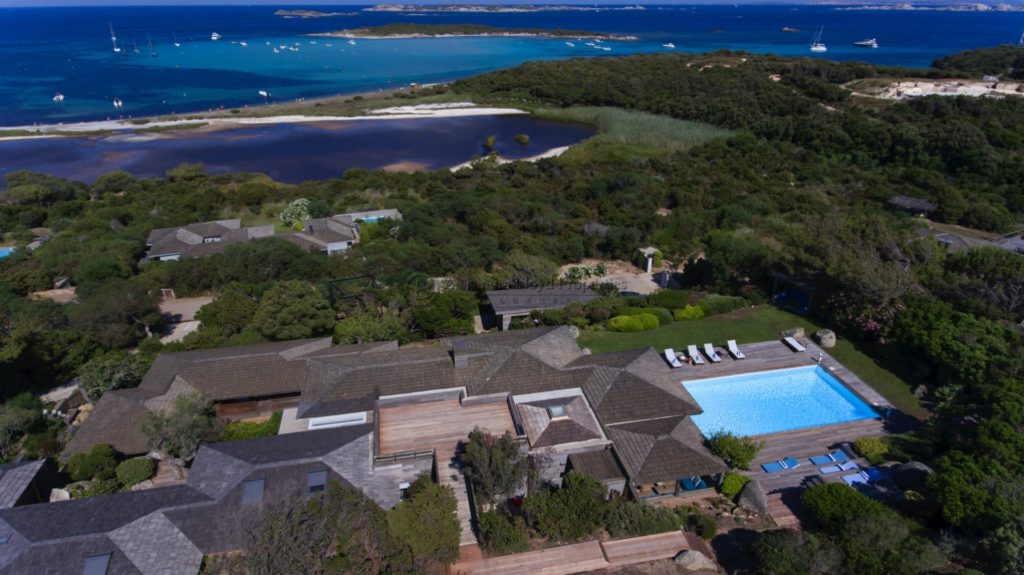 A Four Bedrooms Luxury Villa for Rent – Reference CS86
Piantarella – Reference CS24
A stunning location for this exceptional house, walking distance to the beach in Pintarella, Bonifacio.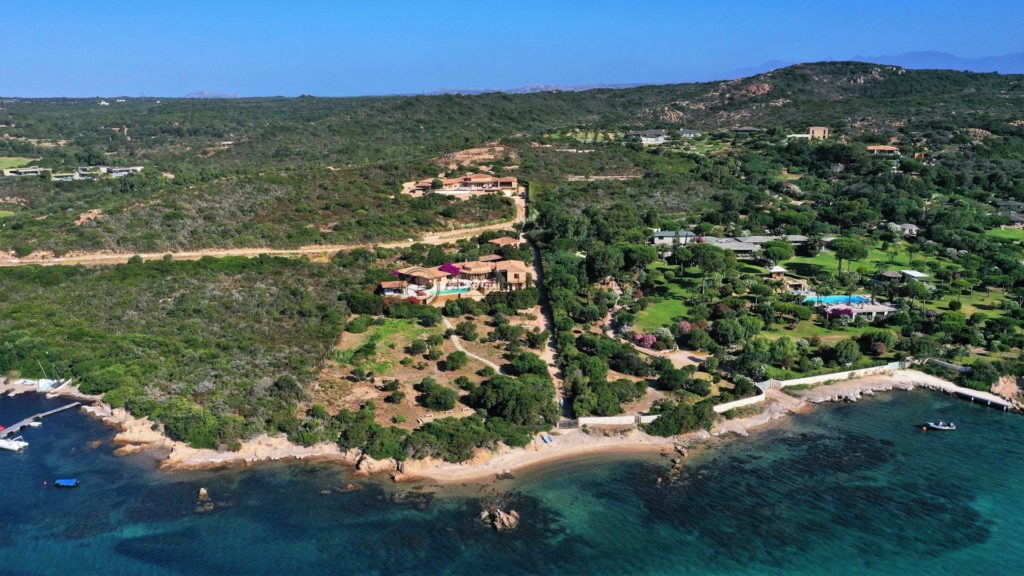 Further Reading
An extremely informative blog – Cool Corsica, with great tips and travel guides on the island.
Featured in the New York Times, Corsica, France's Island of Beauty, a beautifully written article.