Les Parcs de Saint Tropez is the largest private residence on the French Riviera, containing over 300 villas.
Les Parcs, as it is often referred to, is an address, offering many advantages. For instance, security : 24 hour professional presence with a post at the entrance of the domaine, night guards paroling the domain with guard dogs. The grounds are immaculate and maintained on a daily basis. Similarly, there is a private beach that is exclusive for the clients of Les Parcs de St Tropez. In addition, it is located very close to town, with little traffic.
Above all, it is also one of the largest areas offering water front real estate.
Although there is a private beach in the domaine, it is also located close to the famous Pampelonne beach. For instance, a few minutes drive from La Plage des Salins.
Here are some properties for rent in Les Parcs de Saint Tropez. However, there is a full listing on the website.
Waterfront Villas in Les Parcs de Saint Tropez
Les Parcs offers one of Saint Tropez finest listings of water front properties.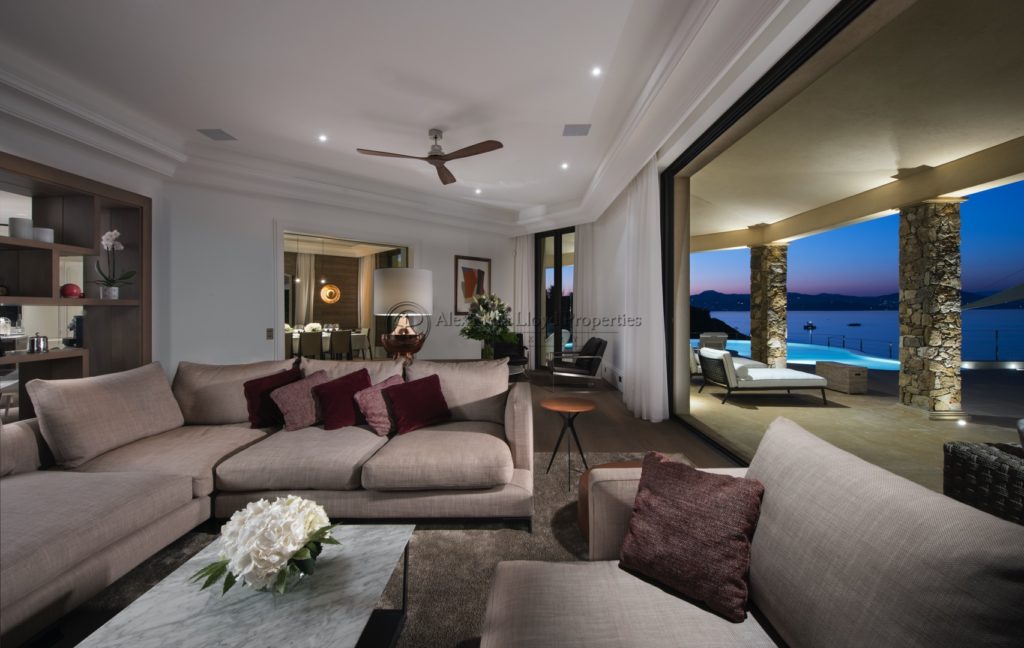 An exceptional position on the sea front, this six bedroom villa for rent, includes an excellent team of staff.
A full time chef, butler, villa manager, full time cleaning.
Beautifully decorated with high quality furnishings.
Inside the Domain – Properties with Sea Views
In addition, Les Parcs de Saint Tropez offers many properties with sea views. Varying from towards the Citadel – over Le Baie des Canoubiers, full Mediterranean and towards Sainte Maxime.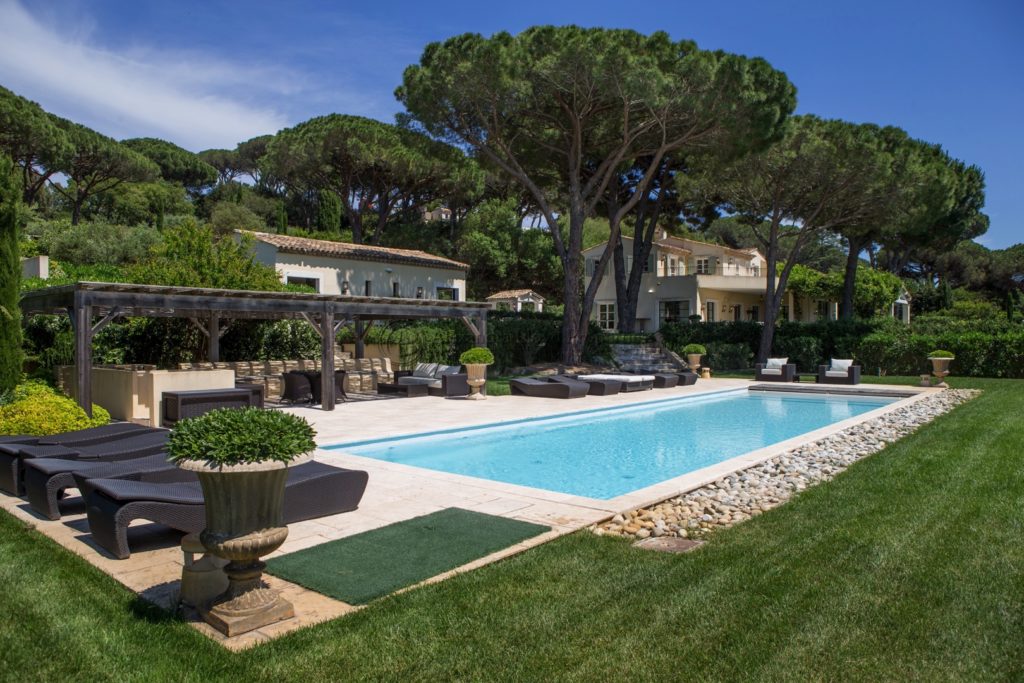 This beautiful 8 bedroom home is available for rent in the domain. A perfect family home, ideal for your children as the swimming pool is not located right next to the house.    For the full listing, please click here.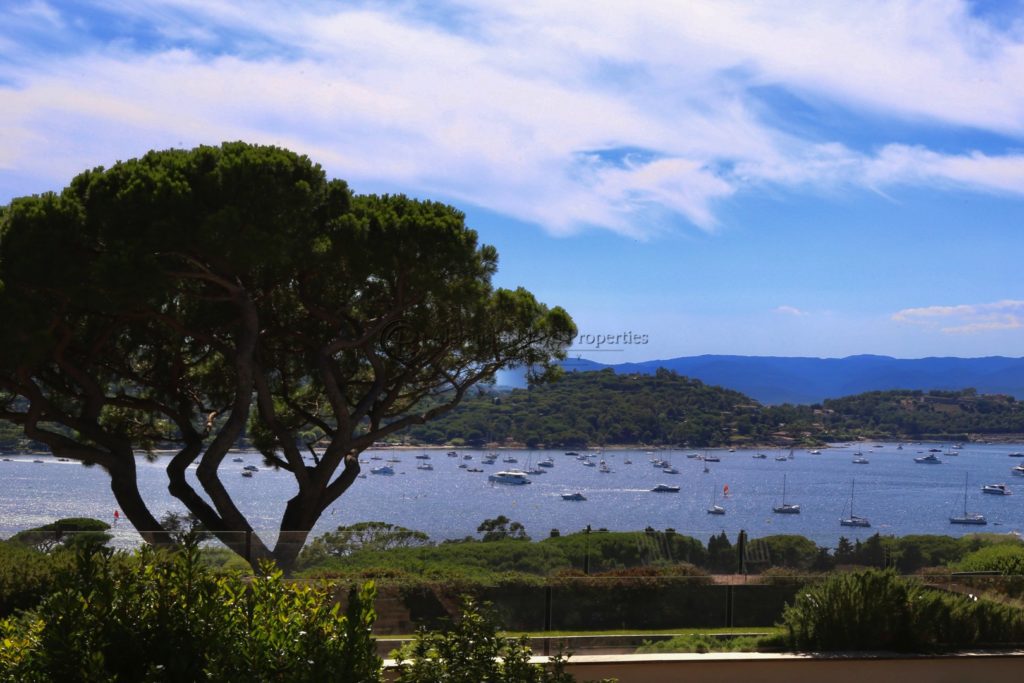 For instance, this elegant contemporary family home for rent, with amazing views over the Baie des Canoubiers. Six en-suite bedrooms, fine furnishings, wonderful light and moreover, a heated swimming pool.
Beautiful Villas for Rent in the Heart of the Domaine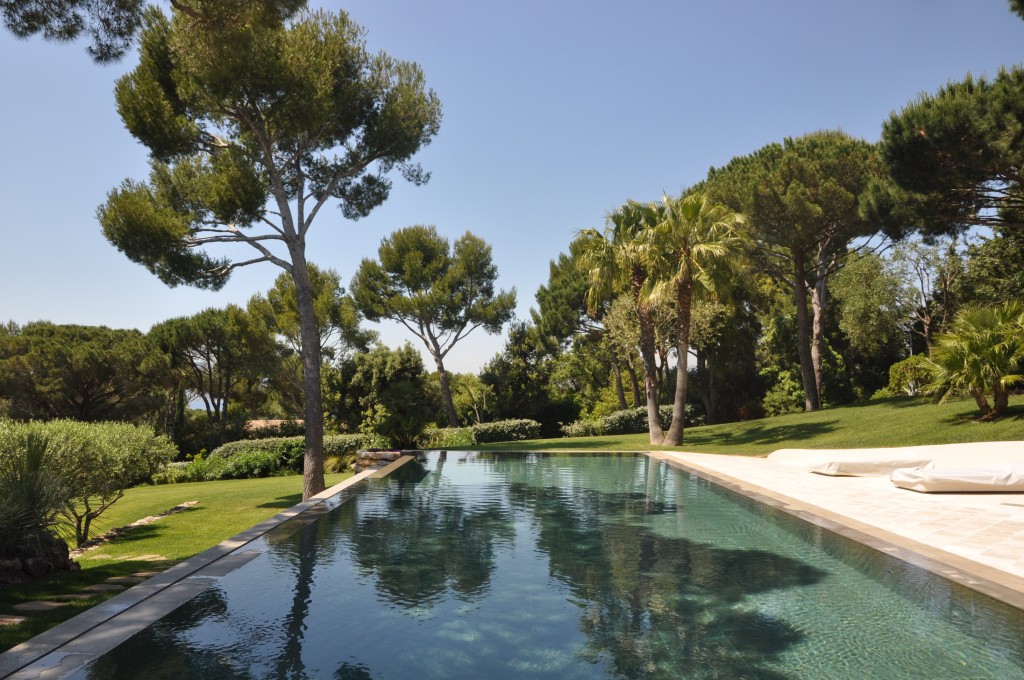 Néo-Provencal style in Les Parcs de Saint Tropez
The property offers a large living space, 480 m² with 8 bedrooms. This villa has been planned in a very intelligent way. Five independent bedrooms and located just by the pool and garden side and all have independent accesses.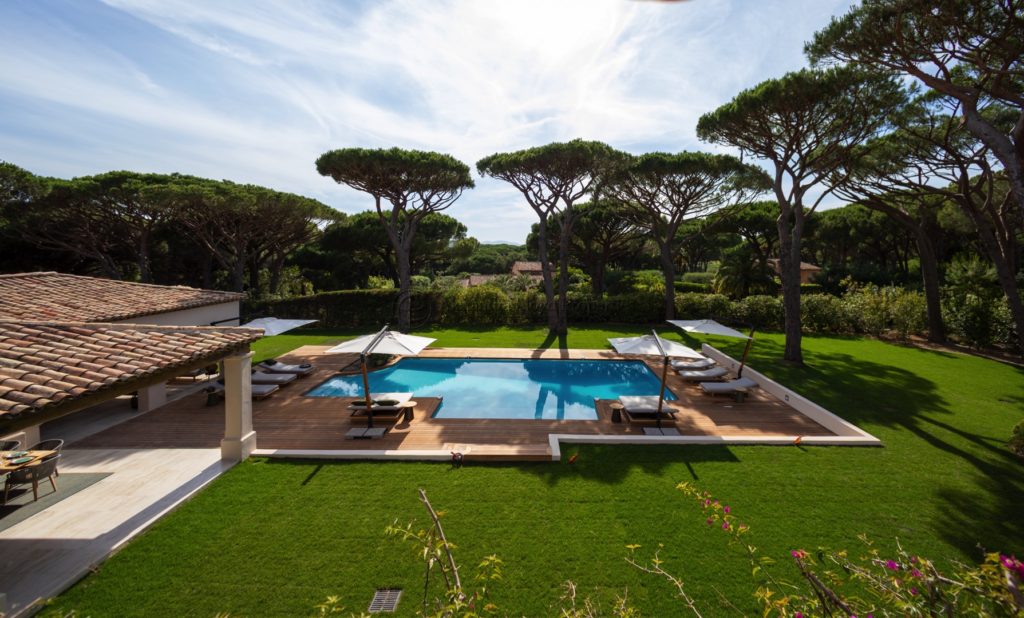 For instance, a large beautiful family home available for rent in the domaine. Offering six bedrooms and five bathrooms. Located in an extremely calm environment, south facing and fully staffed. Full listing and details, please click here.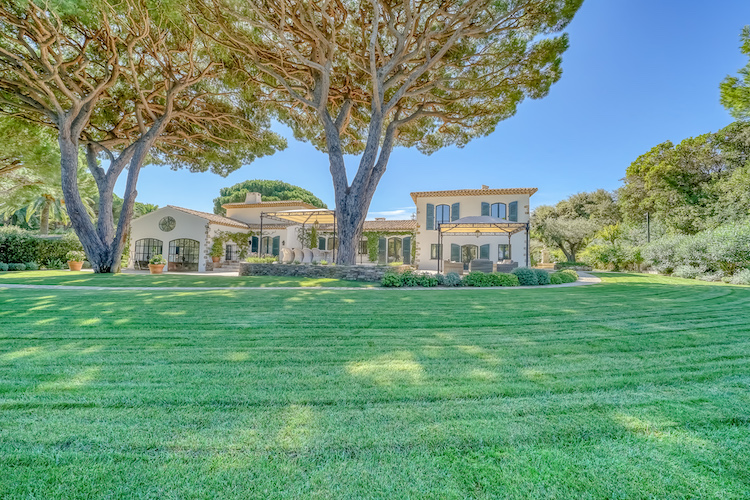 One of the most charming properties in Les Parcs de Saint Tropez was redesigned and significantly over recent years. As a result, providing a wonderful lovely home. Six en-suite bedrooms, and in perfectly manicured grounds.
For more information and photographs, please visit the following link – La Casa.
A Gorgeous Neo Provencal Villa – Reference ALB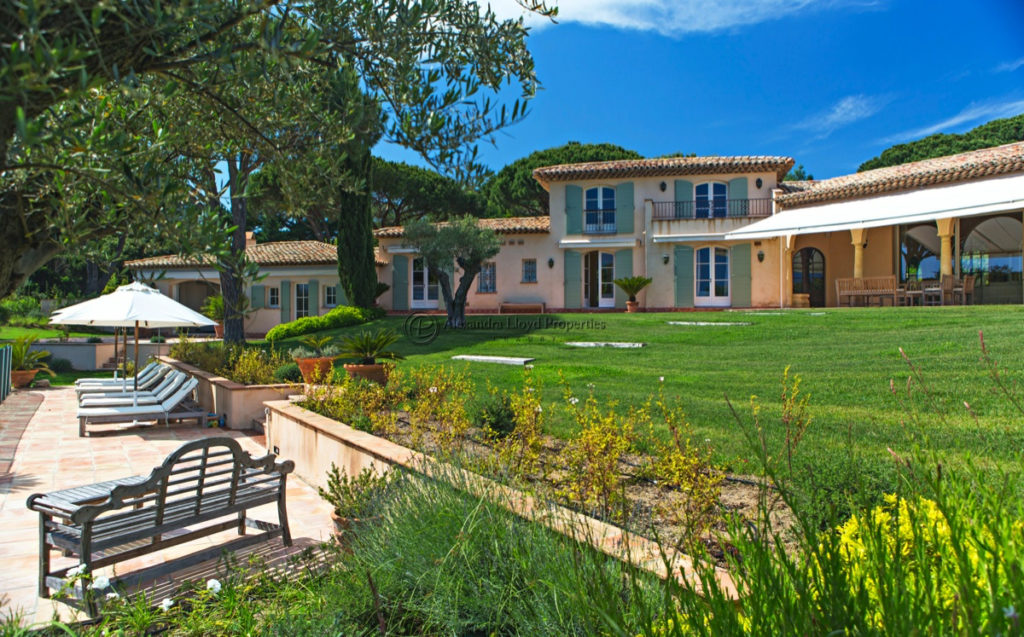 Likewise, a lovely family home, ideal for small children due to the swimming pool being a good distance from the villa. Offering six en-suite bedrooms, south facing, a peaceful environment. Reference ALB.
An Elegant Contemporary Villa in Les Parcs, Five Bedrooms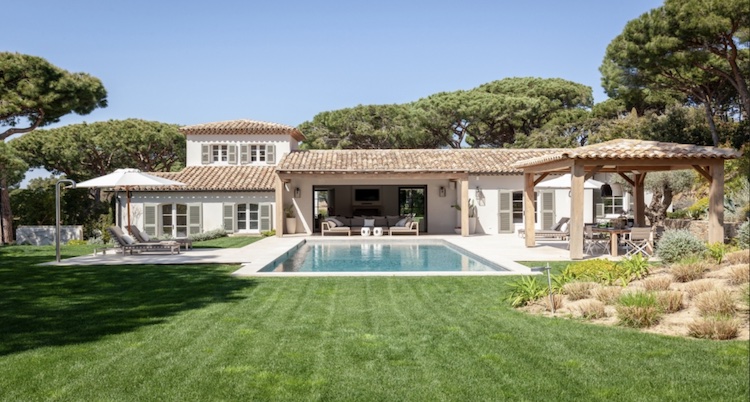 A very beautiful property located in the heart of the domaine, with five en-suite bedrooms.
Le Chateau Borelli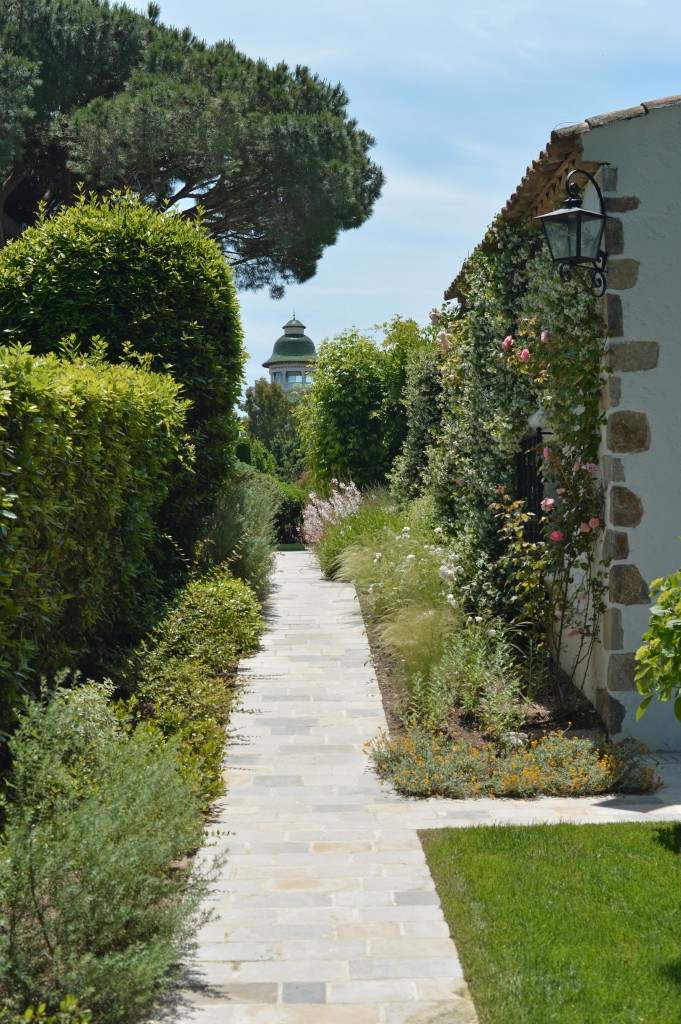 Le Chateau Borelli is situated in Les Parcs de St Tropez and overlooks the Baie de Canoubiers. The Château is recognised by its large tower which can be seen from many areas in and around Saint Tropez.
The chateau was built between 1895 and 1900 by Philippe Octave Borelli. In addition, it offers one of the most beautiful views over the Baie de Canoubiers and has several direct accesses to the water.
The designer had spent a long period in Egypt and built this property in memory of his time there. The palace located in the heart of a certain number of hectors. Palm treed lined ways to the sea and its gardens are made up of rare essences offers a wonderful life for its visitors. The Borelli family until lived there until 1928. However, the Chateau was taken by the Germans in 1944 and suffered from bombings which damaged the roof and the library.
The luxurious grounds and the remains of the property were abandoned. In 1960 the domain was spilt up and became les Parcs de St Tropez.
The Chateau Today
It was in 1988, following 40 years of abandonment, that the Chateau was restored to its identical nature and was divided up into apartments.
Activities in the Domaine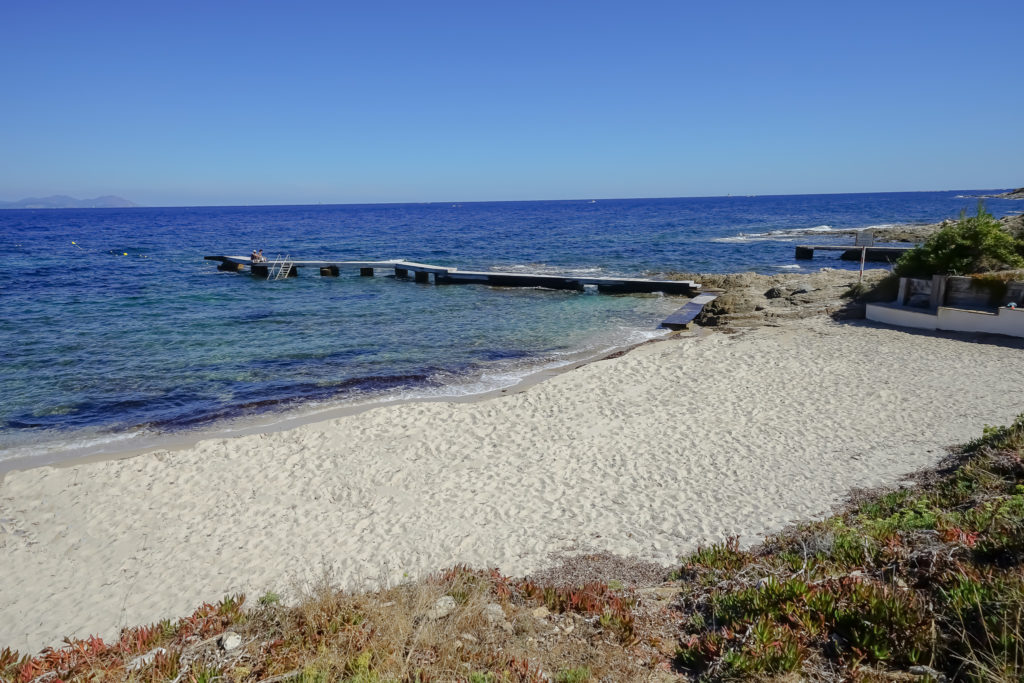 The domaine offers a variety of sporting activities that can ben enjoyed by the residents. For instance, tennis courts, a private beach, swimming lessons. Above all, these can all be enjoyed in a private and exclusive environment.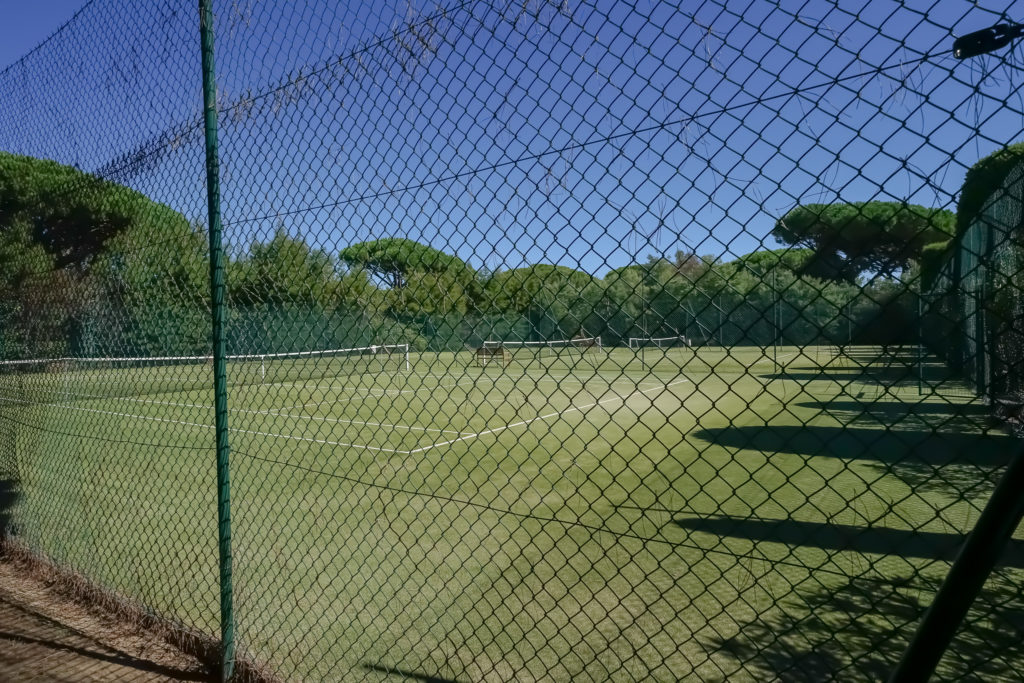 Likewise, the domaine offers the possibility to find tennis partners and personal trainers can be hired for private sessions.
Further Reading
Article Les Parcs de Saint Tropez, pour les vacances des grandes fortunes (in French)