A monumental eccentric staircase on the west wing of the villa with a beautiful staircase, railings, and marble bassins leading to the sea, this magnificent construction designed by Georges Tersling in 1903 for a member of the London Chamber of Commerce with Irish origin, Osborne O'Hagan. Welcome to the Casa del Mare – Roquebrune Cap Martin.
The Villa
The mansion is situated in the heart of a 15 000 m² park, leading to the sea front with a length of more than three hundred metres of vast proportions, possessed a white marble hallway sustained by corinthien columns along with a red sculpted stone chimney. A ballroom with a mosaic floor, four reception rooms decorated with silk walls or wooden panels and fifteen bedrooms, eight of which masters, and seven staff rooms, created this seigneurial demure completed in 1905. Baptised Casa del Mare, the villa was a representation of the architects style, with its central loggia rotunda and its spacious terraces based on rusticated columns. This chateau soon becomes one of the worldly places of the French Riviera.
Osborne O'Hagan regularly organised concerts reuniting over two hundred guests, to listen to the pianist Walter Rummel who used his talents to interpret Wagner, Chopin or Bach. Occasionally the musicien accompanied Frances Saville who was a neighbour, in the Villa Miramar, or the singer Mary Lewis, the adoptive daughter of the lord of the manor, who sang on many international scenes. Following the disappearance of the owner in 1930, neither the children nor his sister Lady Philipps wanted to conserve the prestigious demure, therefore the entire collection of furniture, the park statues along with certain rare pieces of land were sold off at auction.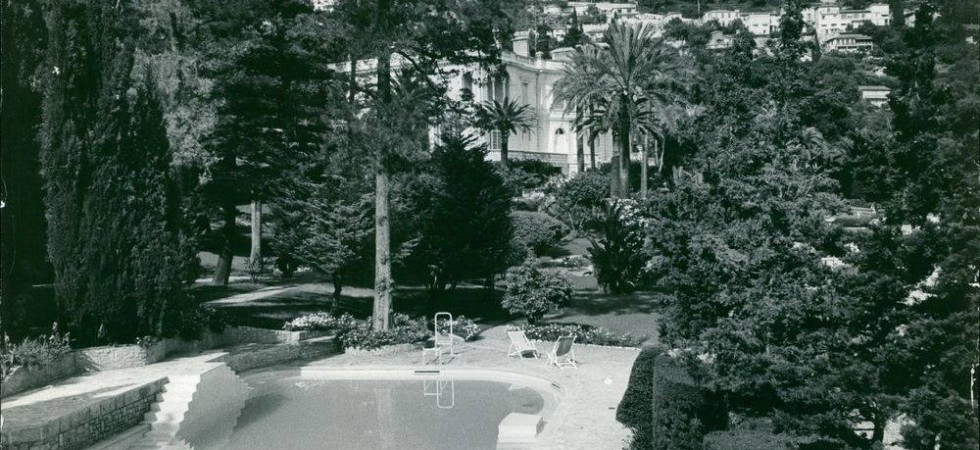 The villa was acquired by a fellow Englishman followed by Dino de Laurentiis, a cinema producer and the Italian actress Silvana Mangano. With the exception of the long marble fireplace which has been moved, Casa del Mare thankfully remains true to its original design today.
Further reading