Throughout time, and despite fashion and parties, Saint Tropez knows how to preserve its healthy Provencal village life, on the Mediterranean coast. Strolling around, you will discover : markets, restaurants, bistrots, fishermen and petanque players!
The port and its cafés
The small port, known world aide, provides an amazing show in its heterogeneity. Sail boats, large pleasure yachts, traditional fishing boats, the mega yachts which are anchoring offshore, its also the place where the party goers meet up for their early doors cocktail, meeting on the terrace of the future night location. Finally, later in the morning, happiness is found quite simply, sat comfortably on a sofa of one of the bars terraces, having breakfast….
The Provencal markets
The market on the Place des Lices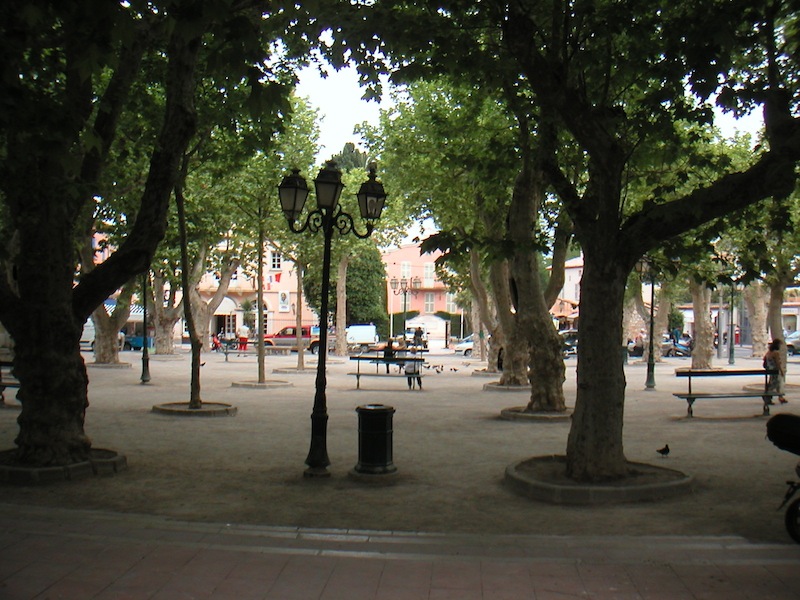 Every Tuesday and Saturday morning, from 7am until 1pm, the Place des Lices is animated by is stands. Ground products: olives, goats cheese, chestnut creams, jams, garlic, thyme, rosemary, fruit and vegetables : all local products, giving off the most amazing aromas.
Next to all of this, you will find lavender bags, olive oil or honey soaps, pottery, provencal tissues or other local artistic products, along with antiques of all kind. This is the square where the sun reaches through the tree leaves and is also very well known for the 'boules' games.
The fish market, Place aux Herbes
Every morning, the fishermen and their wives hold their marble benches on the door of the fish market, which marks the entrance of Old Saint Tropez.
They sell a wide range of fish, notably : sea bass, sea bream, red mullet, octopus, eels and many more.
Discovery
Saint Tropez offers many things to see: its history which is found in its streets.
There are several monuments from the old town, and if you wish, you can have a tour guide. Churches, the Remparts, beaches, the coastal footpath.
Gastronomy
Saint Tropez is also known for its Mediterranean cuisine, perfectly marrying ground and sea products, with herbs and spices of Provence, and excellent local wines
Crazy summer life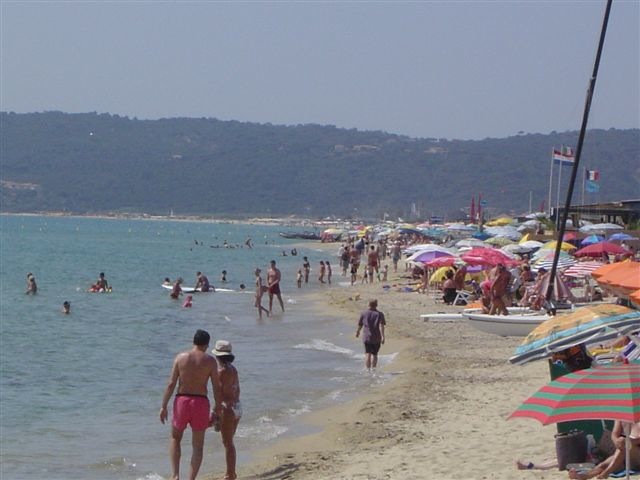 The most famous nightclubs are here. Inherited from European goths, international jetset, and top models all find each other in these magical places, and party until the early hours of the morning.
Winter in Saint Tropez, a quiet Provencal moment
For the weekend or a few days, come and discover the authentic Saint Tropez, a village suspended between the Maures mountains and the Mediterranean. From October until March, Saint Tropez is a difference place. The sun is kinder, the country side more alive, the light exploding.
The weather keeps its sunny days for the followers of idleness, nature lovers, art, sport, gastronomy, and shopping! Its during this time that you can enjoy this relaxing time, like a gormandise, Saint Tropez, its authentic nature with its Provencal market, its traditions, identity. Take a trip around its neighbouring villages on the peninsula, without forgetting a little Cote de Provence wine tasting in the local vineyards. And for the more adventurous types, there are many activities for you to enjoy, walks along the coastal path, mountain biking, golf, tennis, boat trips, diving, horse riding.
Saint Tropez, out of season, the magic continues…
Related articles on St Tropez: