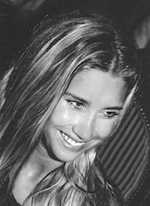 Since graduating from Nottingham Business School with a BA (Hons) in International Business with French, German and Spanish, founder Alexandra Connolly (bi-lingual in French and English) has used her passion for the real estate business, extensive experience and excellent knowledge of the French legal system and property legislation to create the well-established Alexandra Lloyd Properties.
The agency offers a complete range of services to property owners, renters and prospective purchasers covering the entire French Riviera and the increasingly sought- after island of Corsica.
Alexandra Lloyd Properties specialises in luxury private apartments and villas; its aim being to offer all clients an extensive selection of extremely high standard properties in select locations, from the Franco-Italian border along the coast to Saint-Tropez.
In contrast with many agencies proposing real estate services in this unique part of the world, the Alexandra Lloyd Properties team are all resident on the Riviera and are committed to the area and its uniquely attractive environment and history.
The French Riviera (also known as the Cote d'Azur) has attracted the rich and famous since the Belle Époque – when royalty and members of the aristocracy would frequent the world-renowned hotels and fabulous villas.
Many writers and artists have either relocated to the region for its delightful climate or spent time here producing famous paintings and other works of art and literature. Many buildings bear remembrance plaques for glitterati such as Renoir, Monet, Somerset Maugham and countless others. More recent times have witnessed the inclusion of Hollywood celebrities such as Greta Garbot, Charlie Chaplin and, of course, Grace Kelly (or Princess Grace of Monaco as she was destined to become). Today, the Riviera is still one of the centres attracting the world's most famous names.
The agency provides a range of hundreds of villas: personally-selected to offer exceptional Riviera vacations to discerning clients in Saint-Tropez, Cannes, Mougins, Saint Paul de Vence, Nice, Mont Boron, Villefranche sur Mer, Saint Jean Cap Ferrat, Cap d'Ail, Beausoleil, Roquebrune Cap Martin and other enticing destinations. The market for Villa Rentals in the South of France ranges from jet-set lifestyle (Saint- Tropez) to quaint villages (Saint Paul de Vence) or, if you feel like something a little different, a short boat trip or flight to Corsica (named "Kallista" or "most beautiful" by the ancient Greeks and still referred to as "Ile de Beauté" or "Beautiful Island" by modern day French) could take you to one of our carefully-selected properties on this unique Mediterranean jewel.
For Apartment Rentals (principally in Nice and Cannes) we have a fine selection of quality property in prime locations all with fully-fitted modern interiors.
The French Riviera is not only synonymous with luxury property but also stunning views of the sea and countryside, many mountain and seaside activities, golf courses, fishing, climbing fine dining (naturally) and much more.
If you are not familiar with the South of France, simply contact us with the size of your party, the activities you enjoy and we will advise you on suitable properties and locations without any obligation on your part.
In the interests of confidentiality, not all properties are advertised on the website.
Please feel free to contact us via this site and we guarantee to respond promptly. Be sure to include an email address and, if possible, a contact number. Providing an email address will enable us to respond with links to the properties we consider the closest correspondence to your requirements.
In combination with finding you the perfect property, Alexandra Lloyd Properties also offers services to make your stay even more enjoyable. Through our many contacts in the industry we can secure for you competitive prices on supplementary items such as Monaco Grand Prix tickets or balcony viewing spaces, helicopter transfers, car hire, cleaners, chefs, food suppliers, personal assistants, musicians, etc.
Owners
If you are fortunate to own a property on the French Riviera and you are considering rental, contact us for a no-commitment discussion. If appropriate, one of our team will be happy to meet with you, visit your property and inform you of the rental process and what you should expect. There would be no obligation to rent with Alexandra Lloyd Properties but we would be in a position to estimate the potential rental revenue and periods suitable for your property.
There is no charge for adding a property to our listings. We simply promote your property on our website (with or without photos according to your preference) and contact you in the event that we have interested parties.
Alexandra Lloyd Properties will provide your property with an outstanding market exposure, high quality photographs (if agreeable) and a detailed description.
You can remove your property at any time.
Owners advertise their villas and apartments with Alexandra Lloyd Properties owing to the quality of rental clients in our database and the power of our website to attract appropriate tenants by virtue of its high ranking world-wide with Internet search engines, such as Google.
Our property listings are non-exclusive; leaving owners free to offer their properties through other agencies or privately.
References from clients past and present (Owners and Tenants) can be provided.
Following the agreement of a Rental Fee with a prospective tenant, we prepare a Rental Agreement (in English, French, or both, according to the requirements of the parties) for signature by Tenant and Owner. Our standard Rental Agreement stipulates that a deposit of 30% of the Rental Fee is paid within five business days of signature. Non-receipt of this deposit within the prescribed period is deemed termination of the Rental Agreement by the Tenant. The terms of the Rental Agreement specify payment of the balance of the Rental Fee two months before the arrival date of the Tenant. All funds are transferred into the Owner's nominated bank account immediately upon receipt into the Professional Account of Alexandra Lloyd Properties. Specific requirements or conditions particular to an Owner can be taken into consideration.

Property Management
Many owners are non-resident and make only occasional use of their properties. Alexandra Lloyd Properties offers a Property Management Service consisting of a full team including gardeners, plumbers, electricians and general property maintenance staff and, if appropriate, a bill-paying service for owners absent on a longer term basis.
Our Property Management Service is intended to remove the stress and concern often associated with property rental and is tailored to suit the individual requirements of each owner.
Further information on this service is available on request.
Our experience of the Riviera property market and team of locally-resident agents can offer confidential services to both property owners and prospective purchasers.
Comprehensive knowledge of the French Riviera enables our agency to offer unbiased advice on real estate investment.
Our assistance is not restricted to our listed properties as we can undertake a personalised property search based upon our continuous monitoring of available villas and apartments: many of which are not openly-advertised.
Following selection of a property, Alexandra Lloyd Properties is in a position to offer comprehensive support and advice with regard to legal, taxation, residence, finance, insurance, currency exchange, language and other matters. Where appropriate we can introduce relevant specialists from our extensive network of contacts to assist with more complex issues.
We work closely with a selection of banks offering competitive mortgage and exchange rates, if required.
Furthermore, our agency is in a unique position to estimate potential rental income for purchasers investing in the Riviera with the intention of offering their property for seasonal or longer term rental.
See the rental Agreement here
Browse our articles on the French Riviera.
Alexandra Lloyd Properties
"Palais Garnier"
48, Boulevard Joseph Garnier
06000 NICE

Tel: +33 613 326 580
Fax: +33 953 407 433
Email : contact@alexandra-lloyd.com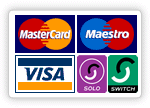 We accept payment by Credit Cards, Switch, Maestro, MasterCard, and Visa.
Commission is at the clients charge.